SARMS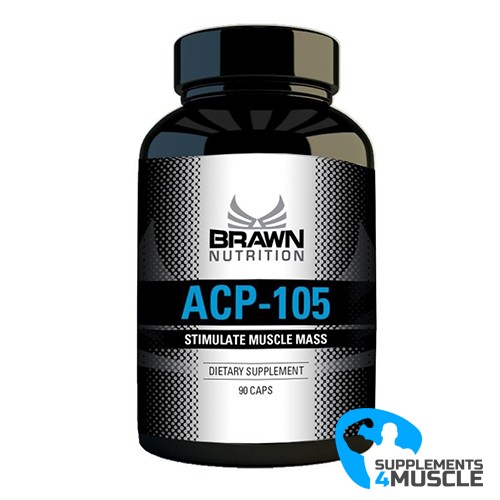 
Brawn ACP-105 90 caps
ACP raises the bar in it`s ability to build size and strength, increase recovery and performance & aid with loss goals. All this and a safer alternative to AAS.
DESCRIPTION
COMPOSITION
DIRECTIONS OF USE
REVIEWS
DESCRIPTION
Brawn ACP-105 90 caps
Brawn ACP-105 90 caps a new SARM known as a selective androgen receptor modulator, as one of the few, is recommended for both men and women. It shows a strong anabolic effect, perfectly increasing the increase in strength and lean muscle mass. The preparation is a great alternative to prohormones and strong anabolic androgenic preparations. 1 capsule contains 5 mg ACP-105. ACP-105 shows fast results in a short time, therefore it is willingly used by athletes. It is also used in the presence of osteoporosis and muscle wasting.
Studies show that sarm ACP-105 is one of the options for use during testosterone replacement therapy. The supplement is one of the best sarmes that accelerate the building of muscle mass. Muscle gains are around 3 kg in 3-4 weeks. ACP-105 provides increased muscle growth and is 66% more effective than testosterone alone. The preparation accelerates the loss of adipose tissue, increases the density of muscles, bone tissue, muscle fibers and improves blood circulation. In addition, it has a sensational effect on the level of training endurance, extending the duration of training.
COMPOSITION
Serving Size: 1 Capsule
Servings Per Container: 90
| | |
| --- | --- |
| | Amount Per Serving |
| ACP-105 | 5 mg |
DIRECTIONS OF USE
Take 1 capsule 2-4 times per day for 30-60 days before taking a 45 week break.