SARMS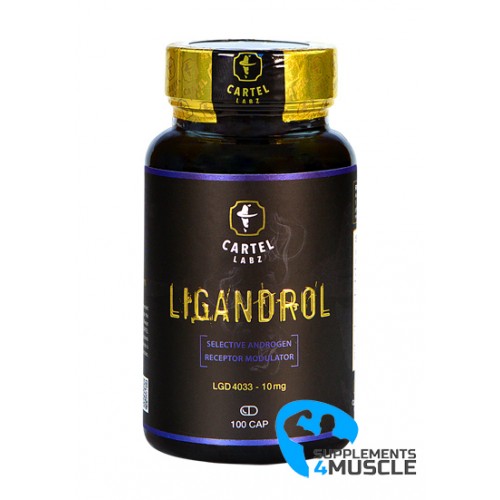 
Cartel Labz Ligandrol LGD-4033 100cap
Increased mass & strengh
High anabolic activity
Muscle tissue selective
Preventative muscle atrophy
DESCRIPTION
COMPOSITION
DIRECTIONS OF USE
REVIEWS
DESCRIPTION
Cartel Labz Ligandrol LGD-4033 100cap
Ligandrol, otherwise known as LGD-4033, is widely considered the most potent product available for attaining an amplified lean muscle mass and higher strength levels. Results of taking Ligandrol vary from a significant amount of fat loss to a major transformation of the body mass. Clinical investigations have demonstrated that strength can be boosted by as much as 34% over a short period.
COMPOSITION
Serving Size: 1 Capsule
Servings Per Container: 100
Amount Per Serving

Ligandrol LGD-4033:

4 - [(2R) -2 - [(1R) -2,2,2-trifluoro-1-hydroxy-ethyl] pyrrolidine-1-yl] -2- (trifluoromethyl) benzonitriles

10mg
Other ingredients: Organic Rice, Rice Flour, Gelatin (Bovine), Magnesium Stearate.
DIRECTIONS OF USE
Recommended dosage:
As a dietary supplement use 1 capsule 1 time daily. Higher doses consult with physician or specialist. NEVER exceed the recommended dosage.
WARNING:
For adults only, not recommended for persons under 18 years of age. Do not use this product if you have any health problems. Always consult a doctor before using the product. CARTEL LABZ, Inc. is not responsible for health problems caused by incorrect dosing. The sale of materials is intended only for laboratory and research purposes. KEEP OUT OF REACH OF CHILDREN.
REVIEWS
There is no review
Atsiliepimas Atsiliepimas