SARMS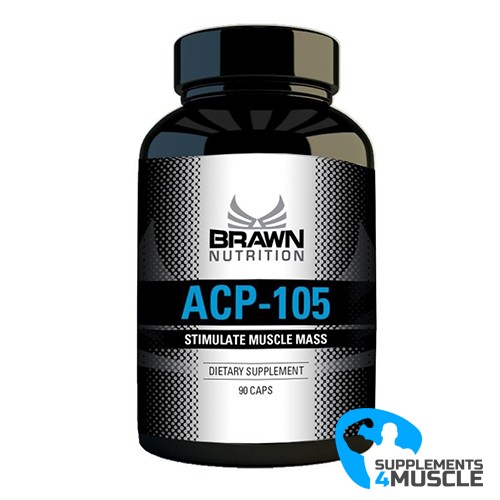 
Brawn ACP-105 90 caps
ACP raises the bar in it`s ability to build size and strength, increase recovery and performance & aid with loss goals. All this and a safer alternative to AAS.
DESCRIPTION
COMPOSITION
DIRECTIONS OF USE
REVIEWS
DESCRIPTION
Brawn ACP-105 90 caps
One of the main differences between amateur and elite athletes is the usage of ACP-105 - a highly sought-after selective androgen receptor modulator. Initially designed to treat people with musculoskeletal problems, this bodybuilding and muscle-building supplement helps individuals reach noteworthy physical accomplishments such as higher strength, greater lean muscle mass, and enhanced endurance.
ACP-105 is also renowned globally for its unique ability to improve the levels of memory, cognitive skills, concentration, energy, and stamina. The use of ACP-105 for 6-10 weeks is associated with massive improvements in the levels of muscle mass, size, and definition. It also facilitates effective and quick healing from over-exhaustion or injury. ACP-105 also prevents muscle wastage and promotes muscle growth. Since it doesn't lead to aromatization, ACP-105 users are protected against estrogenic side effects such as water retention and bloating. 1 capsule contains 5 mg ACP-105. ACP-105 shows fast results in a short time, therefore it is willingly used by athletes. It is also used in the presence of osteoporosis and muscle wasting.
Research has revealed that ACP-105 is a viable candidate for testosterone replacement therapy. It is one of the highest-rated sarmes for quickly encouraging muscle growth - users may gain as much as 3 kg after as little as 3-4 weeks. It is 66% more potent than testosterone when it comes to building muscle mass, expediting fat loss, and strengthening bones, muscle fibers, and blood flow. Furthermore, it enhances workout endurance significantly, allowing users to exercise for extended periods.
Order Brawn ACP-105 90 capsules directly from Supplements4muscle.com with just a few clicks. Receive quick delivery to your home. Act now and get your Brawn ACP-105 90 capsules!
COMPOSITION
Serving Size: 1 Capsule
Servings Per Container: 90
| | |
| --- | --- |
| | Amount Per Serving |
| ACP-105 | 5 mg |
DIRECTIONS OF USE
Take 1 capsule 2-4 times per day for 30-60 days before taking a 45 week break.
REVIEWS
There is no review
Atsiliepimas Atsiliepimas