PROHORMONES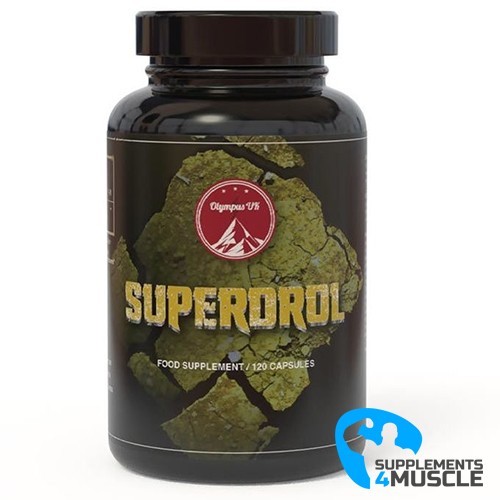 
Olympus Labs Superdrol
Extreme Mass Gains
Potent Lean Mass Builder
Rapid Strenght Booster
Enchanced Muscle Fullness
DESCRIPTION
COMPOSITION
DIRECTIONS OF USE
REVIEWS
DESCRIPTION
Olympus Labs Superdrol is a very strong measure aimed at athletes focused on high gains in muscle mass and strength. Superdrol is most effective in a high-calorie environment, more specifically in an environment where carbohydrates are high. For this reason, it allows you to achieve maximum muscle mass without deposition of adipose tissue. Appropriate diet with a lot of protein, carbohydrates and so-called essential fatty acids EFAs will provide amazing results. Make sure you only provide clean calories (good, complex carbohydrates).

When Superdrol is used, glycogen storage is significantly increased, which is why carbohydrate intake should be high in order not only to help in achieving benefits, but also in potentially reducing the feeling of fatigue and the likelihood of hypoglycaemia. Superdrol is a methylated compound and therefore requires the use of liver protection products, eg based on silymarin -Milk Thistle or NAC. Usually we start the cycle from the lowest possible dose, in order to tame the body, and then increase the dose to the desired range. For beginners, a dose of 20mg will be just right for about 3-4 weeks, do not exceed this period under any circumstances! People with appropriate prophylaxis can take a 4-5 week cycle.

COMPOSITION
Serving Size: 1 Capsule
Servings Per Container: 120
| | | |
| --- | --- | --- |
| | Per Serving | %RI |
| 2a,17a-dimethyl-5a-androst-3-one-17b-ol | 5mg | ** |
DIRECTIONS OF USE
As an adult dietary supplement, take 1 capsule 3 to 5 times daily (spread evently throughout the day), with meals. Do not consume more than 6 capsules in a 24 hour time period. Take SUPERDROL for up to 4 weeks maximum.