PROHORMONES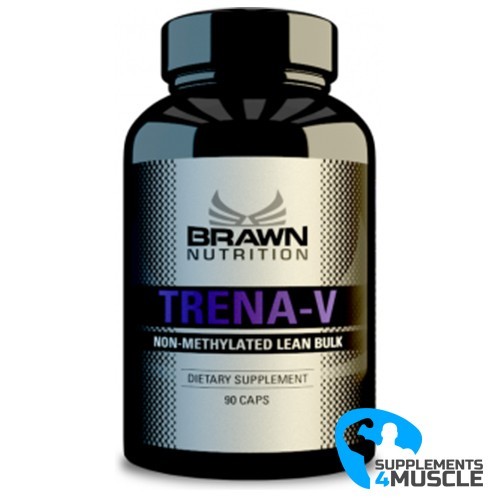 
DESCRIPTION
COMPOSITION
DIRECTIONS OF USE
REVIEWS
DESCRIPTION
Brawn Trena-V
Brawn Trena-V is a type of agent which is based off of Estra-4,9,11-triene-3,17-dione aka Trendione, Trenavar, and occasionally Celtitren. This is an ingredient which is utilized to create an anabolic-androgenic compound similar to Nandrolone (19-nortestosterone).
Trenbolone is extremely similar to testosterone. What it does to increase the weight of the body is mostly due to the increasing of muscle fibers, not through the holding of fluids, which is highly wanted by bodybuilders and athletes. It also has an incredibly high anabolic (or muscle-building) rating of 500. Compared to testosterone, which many people think of as a standard, having an anabolic rating of 100, it is easy to apprehend why this agent is so often used.
The cause behind muscle growth has a lot to do with its affinity to the masculine hormonal receptors located all over the body. This, in turn, stimulates the creation of growth hormones, which are a way of attaining defined muscles. Trenbolone further makes it possible for fat to be eliminated and helps defeat any muscle destruction receptor.
Tren moving water from the exterior to the interior of the muscle cell causes a rise in muscle tension & leads to increased visible vascularization as the water is no longer occupying space between the veins and skin.
BRAWN TRENA-V is a supplement containing a powerful anabolic-androgenic agent classified as a prohormone. It is a great tool for shaping compact and ripped muscle tissue while burning away excess fat, plus it keeps water retention at bay so your body exhibits a muscular physique. Due to the strength of the ester-4,9,11-dien-3,17-dione, this product is recommended for those who are familiar with such substances, since they can better appreciate the full impact of BRAWN TRENA-V.
COMPOSITION
Serving Size: 1 Cap
Servings Per Container: 90
| | |
| --- | --- |
| Ingredients | Per Serving |
| Estra-4,9,11-triene-3,17-dione | 15 mg |
Other Ingredients: Rice flour, Gelatine (capsule)
DIRECTIONS OF USE
As a dietary supplement, take 1-3 caps per day, for 4-6 weeks.
REVIEWS
There is no review
Atsiliepimas Atsiliepimas