PROHORMONES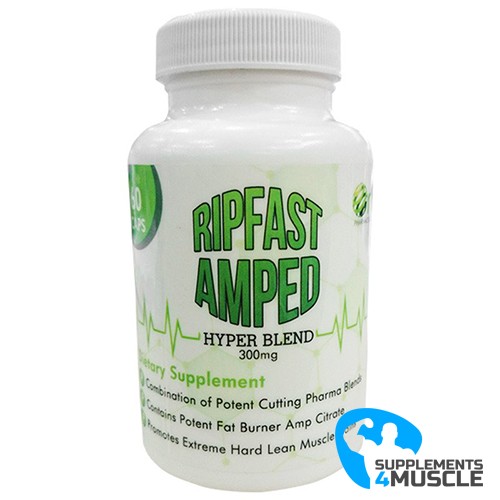 
ORB Rip Fast Amped 60 caps
Treat the liver during and after steroidal, prohormonal cycles
Has antioxidant properties
Probuses the growth of new liver cells
Stimulates the work of the liver and gall bladder
DESCRIPTION
COMPOSITION
DIRECTIONS OF USE
REVIEWS
DESCRIPTION
ORB Rip Fast Amped 60 caps
ORB Rip Fast Amped 60 capsules offer a blend of two pro-hormones, Epistane and Tren, which may aid in weight loss.
RIPFAST AMPED is incredibly anabolic and androgenic, making it even stronger than testosterone. Its high interaction with androgen receptors in muscle cells and its capacity to increase IGF-1 and FGF release, together with its ability to sensitize cells to their impact, leads to the enhancement of protein structures and red blood cells, as well as improved mineralization of the bones. It also helps to lessen the production of cortisol and the subsequent catabolism by blocking cortisol receptors and therefore encouraging anabolic activity.
Orb Pharma RIPFAST AMPED features what is likely the most powerful anabolic-androgenic ingredient that is classified as a prohormone, making it perfect for aiding and accelerating the growth of a strong, durable and fine-tuned muscular physique. Furthermore, RIPFAST aids in burning excess fat cells and preventing water retention, creating a hard, masculine figure.
Epistane (30mg) is a powerful anabolic substance that has hardly any side effects coming from its DHT composition. It has a strong effect on androgen receptors in muscles, prompting them to build new structures. As an anti-estrogen compound, it does not bring about any volume or reaction attributed to natural progesterone. Thus, you can avoid gynecomastia and other unsavory acts caused by female hormones. This agent promotes the growth of lean, dry and well-defined musculature while also helping to subtract fat and refute unnecessary hydration in the body. Simultaneously, this will maintain the male physique. Plus, it offers increased strength, sexual passion, and feelings of contentment.
Dienedione, often referred to as Tren (40mg), is a prohormone offering a similar reaction to trenbolone and nandrolone. Its anabolic ratio is a whopping 500 - much higher than testosterone's 100 - so it's an ideal option for bodybuilders or athletes looking to gain muscle mass. Its strength derives from its ability to directly influence male hormone receptors, boosting the release of growth hormones, as well as increasing fat burning and protecting muscles from deterioration.
Amp Citrate (50mg), an analog of 1,3-dimethylamylamine (DMAA), is known to have similar effects. As this is a fairly new supplement, the ways in which it impacts the body and how safe its use is has yet to be fully uncovered. It is possible that it works by influencing the release of certain chemicals in the brain and thus encouraging greater alertness, attentiveness and cognitive processes. Furthermore, it may be effective in aiding in the burning of excess fat.
Caffeine has a respected reputation for raising central nervous system activity and for increasing one's ability to think. It can also boost endurance, raise blood pressure and serve as a diuretic. People, who take part in considerable physical or cognitive strain, can benefit from its capability to reduce weariness and increase physical capacity. Scientific studies verify that caffeine accelerates metabolic rate, starts breaking down of fat for energy and prevents muscle glycogen reserves from being used up.
BioPerine (10mg) is without question one of the leading agents. It has been developed with the purpose of improving the body's absorption of other components, with the hope that users will experience maximum gains from their time exercising.
COMPOSITION
Serving Size: 1 Capsule
Servings Per Container: 60
| | |
| --- | --- |
| | Amount Per Serving |
| Proprietary Formula: | 300mg |
| Estra-4,9-diene-3,17-dione | 40mg |
| 2a,3a-epithio-17a-methyletioallocholanol | 30mg |
| Amp Citrate | 50mg |
| Brazilian Coco Extract | 100mg |
| Caffeine | 70mg |
| Bioperine | 10mg |
DIRECTIONS OF USE
As a dietary supplement take 1-2 capsules daily. Do not exceed 2 capsules per day. Do not take for longer than 4 weeks without on 8 week off period.
REVIEWS
There is no review
Atsiliepimas Atsiliepimas