PROHORMONES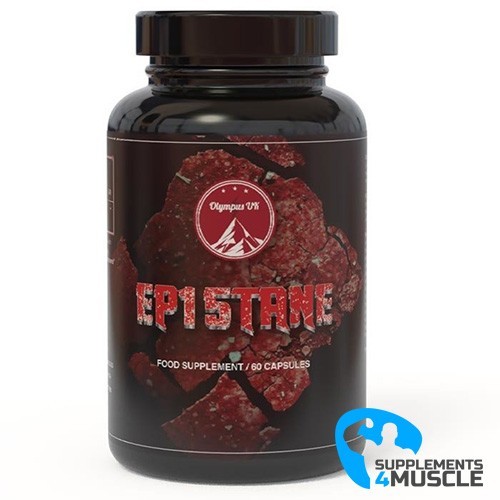 
Olympus Labs EP15TANE
Shows anabolic-androgenic action
Aimed at initiating anabolism
Limited androgenic effect
Supports the growth of muscle tissue
Reduces the amount of fat
Supports the development of dry hard muscle mass
Improves vascularization
Increases strength and libido
Does not aromatize to estrogen
Shows no progestogenic effect
Long half-life
DESCRIPTION
COMPOSITION
DIRECTIONS OF USE
REVIEWS
DESCRIPTION
Olympus Labs EP15TANE
Olympus Labs EP15TANE is an anabolic and androgenic chemical containing 2a,3a-epithio17a methyl-17b-hydroxy-5a-androstane, a form of Epistane, Havoc or Methylepitiostanol which is a methyl variation of 5α-dihydrotestosterone.
DHT, a steroid hormone made from testosterone through the action of 5-alpha-reductase, is notable for its tight association to androgen receptors, forming tough complexes. It is found mainly in the prostate, liver, scalp, and central nervous system, and its main function is to facilitate the formation of male reproductive organs and other male characteristics. This compound also facilitates the expansion of muscle cells, stimulated by both the androgen receptors within the muscle tissues, and those located in the nervous system which are necessary for muscle growth. Despite DHT's considerable effect on the body, an overabundance of it may produce unfavorable side effects including skin imperfections, balding in men, enlarged prostate, or even prostate cancer in rare cases.
Epistane does not need to be changed into dihydrotestosterone to be effective. It is similar to DHT and has anabolic-androgenic effects. By changing the 3-keto group to the 2,3-alpha-epithio group, the effects of the compound were geared more towards the growth of muscle tissue, while reducing androgenic activity. While this reduces the chances of the bad side effects linked to DHT, they can't be eliminated entirely since Epistane is so closely related to dihydrotestosterone.
Two-A, Three-A-epithio-Seventeen-A-methyl-Seventeen-B-hydroxy-Five-A-androstane and its unmethylated form, in particular, are believed to be antiestrogenic. There are no tendencies to be converted into estrogens and no progestogenic reaction which would indicate the overexcitation of female hormones.
Because the 17-alpha carbon of Epistane contains a methyl group, it is not as easy for the liver to break it down, causing its half-life to be raised and thus increasing the potency of 2a, 3a-epithio-17a-methyl-5a-androstan-17b-ol.
Olympus Labs EP15TANE is an anabolic-anti-catabolic product aimed at initiating anabolic processes in the muscles. By intensifying the growth of muscle tissue, with the simultaneous reduction of superfluous fat tissue and the expulsion of unnecessary water from the body, it allows obtaining dense, dry defatted and shredded muscle mass.
COMPOSITION
Serving Size: 1 Capsule
Servings Per Container: 60
| | |
| --- | --- |
| | Per Serving |
| 2a,3a-epithio-17a-methyl-5a-androstan-17b-ol | 15 mg |
Other Ingredients: Rice Flour, Magnesium Stearate, Gelatin.
DIRECTIONS OF USE
As an adult dietary supplement, take 1 capsule 2 to 4 times daily (spread evently throughout the day), with meals. Do not consume more than 4 capsules in a 24 hour time period. Take EP15TANE for up to 6 weeks maximum. 
REVIEWS
There is no review
Atsiliepimas Atsiliepimas