SARMS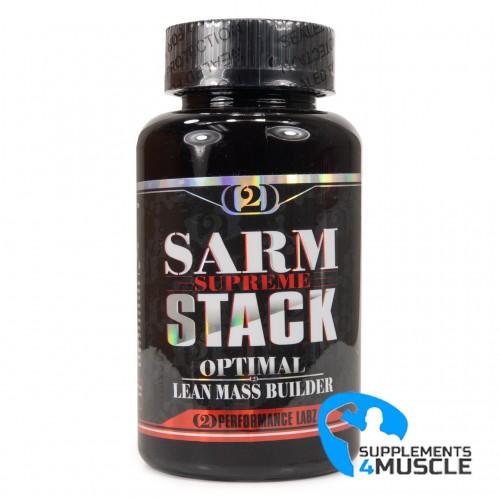 
Performance Labs Supreme SARM Stack 60caps
Enhances the growth of high-quality muscle mass;
Stimulates the loss of subcutaneous fat;
Strengthens bone and joint tissue;
Can be used by both men and women!
DESCRIPTION
COMPOSITION
DIRECTIONS OF USE
REVIEWS
DESCRIPTION
Performance Labs Supreme SARM Stack 60caps
Performance Labz SARM Supreme Stack is a nuclear stack of SARMs and body support components that can give a powerful kick to the progress of athletes who train naturally. It contains MK-677, S4, LGD-4033, as well as an aromatase inhibitor and liver protectors.
This product is suitable for:
Combinations with prohormones, SARMs and anabolic boosters;
High-quality and fast set of muscle mass;
Effective drying without loss of muscle mass;
Increase in power and speed performance.
The product can be used by both men and women!  It is successfully applied in:
Bodybuilding, fitness, powerlifting and other strength sports;
MMA, boxing, kickboxing, martial arts and other contact sports;
Any sport that requires lean muscle mass and explosive strength!
Order today and get a new effect from your workouts tomorrow!
DECIPHERING THE COMPOSITION OF THE SARM SUPREME STACK
LGD-4033 (Ligandrol) - SARMs with a high degree of selectivity. The drug acts only on skeletal muscle, stimulating androgen receptors and causing an anabolic surge, similar to hormonal drugs. Ligandrol enhances the growth of dry muscles, and also does not affect the fat layer in any way. SARMs also improve bone and joint strength.
The average gain of pure muscles for 21 doses of Ligandrol is 1.5 kg.
MK-677 (Ibutamoren) - is the best drug to stimulate the production of growth hormone. Accordingly, it gives effects similar to the work of this hormone: an increase in the percentage of muscles, a decrease in subcutaneous fat, strengthening of bones and joints, and an improvement in well-being. Ibutamoren also increases the plasma concentration of Grelin (hunger hormone) and IGF-1 (insulin-like growth factor).
The advantage of Ibutamoren over other stimulants of GH is that it does not increase the level of cortisol (stress hormone).
S4 (Andarin) - the drug was created for the treatment of bone and muscle atrophy. Increases the amount of lean muscle mass and reduces the percentage of fat. Prevents bone loss.
S4 does not over-synthesize dihydrotestosterone, which (in excessive amounts) leads to alopecia and a decrease in LH levels.
Nettle, Milk Thistle, NAC - an ideal complex of components that help remove excess fluid, improve liver function and restore its cells.
Androsta-3,5-Dione-7-17-Dione (Arimistan) - is an aromatase inhibitor and prevents the conversion of testosterone to estrogen.
Performance Labz SARM Supreme Stack is one of the most powerful SARMs with sophisticated protection. Use it as course support and PCT assistance. Or use it as an anabolic booster if exercising naturally.
COMPOSITION
Serving Size: 1 capsule
Servings per container: 60
1 capsule
LGD-4033
15mg
MK-677
15mg
S4
25mg
Androsta-3,5-Dione-7-17-Dione
25mg
Stinging Nettle
450mg
N-Acetyl-L-Cysteine
50mg
Milk Thistle
75mg
DIRECTIONS OF USE
Take one capsule in the morning fallowed by one capsule before bed. Do not exceed 2 capsules per day