SARMS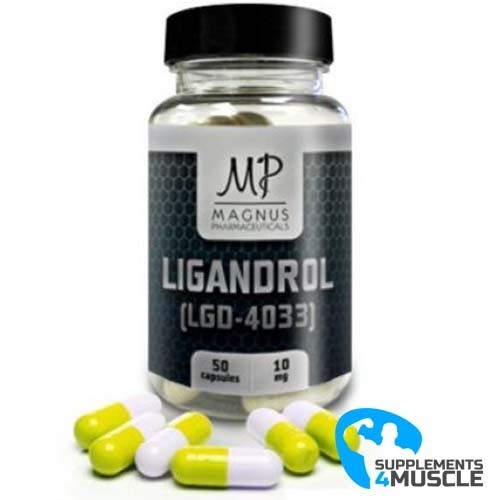 
Magnus Ligandrol (LGD-4033)
Ligandrol, also known as LGD-4033 is a popular testosterone boosting supplement that works as a selective androgen receptor modulator (SARM). Here's everything you need to know about Ligandrol LGD-4033.
DESCRIPTION
COMPOSITION
DIRECTIONS OF USE
REVIEWS
DESCRIPTION
Magnus Ligandrol (LGD-4033)
Magnus Ligandrol (LGD-4033) is a selective androgen receptor modulator (SARM) that is popular among bodybuilders and athletes for both bulking and cutting. At doses of 10mg per day, the supplement has been shown to lead to 5 to 10 pounds of lean mass gains every month. LGD-4033 is relatively strong compared to similar products. It has an anabolic/androgenic ratio of approximately 10:1. To put that ratio in perspective, testosterone's ratio is 1:1. Some sources also claim that Ligandrol is 11 times stronger than its popular competitor, Ostarine.
Magnus Pharmaceuticals offers online product originality check. You can confirm that you have a genuine Magnus Pharmaceuticals product here.
COMPOSITION
Serving size: 1 capsule
Serving per container: 50
Amount per serving
%DV
LGD-4033
4-[(2R)-2-[(1R)-2,2,2-trifluoro-1-hydroxyethyl]pyrrolidin-1-yl]-2-(trifluoromethyl)benzonitrile
10mg*
Other ingredients: Gelatin (capsules), Magnesium stereate.
DIRECTIONS OF USE
SUGGESTED USE: 10 mg per day dosed once a day in the a.m.
REVIEWS
There is no review
Atsiliepimas Atsiliepimas