SARMS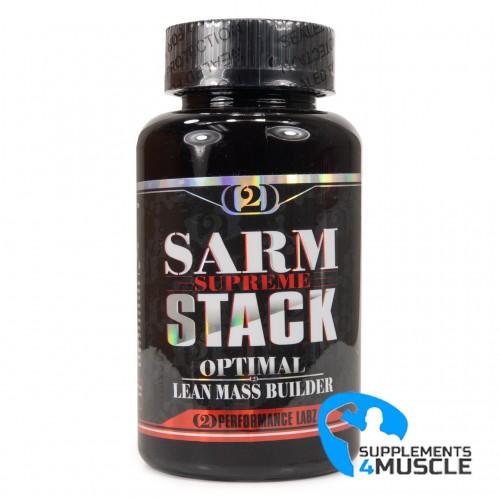 
Performance Labs Supreme SARM Stack 60caps
Enhances the growth of high-quality muscle mass;
Stimulates the loss of subcutaneous fat;
Strengthens bone and joint tissue;
Can be used by both men and women!
DESCRIPTION
COMPOSITION
DIRECTIONS OF USE
REVIEWS
DESCRIPTION
Performance Labs Supreme SARM Stack 60caps
Performance Labz SARM Supreme Stack is a powerful combination of SARMs and body support ingredients that can give an explosive boost to the progress of athletes who engage in natural workouts. It has MK-677, S4, LGD-4033, plus a hormone conversion blocker and liver safeguard components.
This product can be used in combination with prohormones, SARMs and anabolic boosters for quickly gaining muscle mass without sacrificing any of it. Additionally, it can aid in the process of drying out the body while boosting power and providing increased speed.
This product is suitable for both males and females! It has been effectively used for bodybuilding, fitness, powerlifting, MMA, boxing, kickboxing, martial arts, and any other sport that requires lean muscle mass and explosive strength! Get yourself this product now and reap the rewards from your workouts tomorrow!
Analysis of the SARMS Supreme Stack reveals that LGD-4033 (Ligandrol) is a SARM that has a high level of selectivity and only acts upon skeletal muscle tissues. By stimulating the androgen receptors, it creates an anabolic surge that is similar to some hormone drugs. This SARM increases lean muscle mass without affecting the fat layer and is also known to boost both joint and bone strength. Typically, consuming 21 doses of Ligandrol will yield an average gain of 1.5kg of pure muscle.
MK-677, referred to as Ibutamoren, is the ideal compound to boost growth hormone production. This drug triggers effects that mimic the hormone, such as more muscle mass, decreased fat, stronger bones and joints, and an overall sense of wellbeing. Additionally, this pharmaceutical agent raises blood plasma levels of Grelin and IGF-1. The best part of utilizing Ibutamoren rather than other GH stimulants is that it doesn't cause an uptick in cortisol - the stress hormone.
S4 (Andarin) is a medication that was developed for treating muscle and bone wasting. It promotes an increase in lean muscle and helps decrease the level of fat. The drug also stops bones from deteriorating. Additionally, it does not produce too much dihydrotestosterone, which if in excess, causes hair loss and a dip in LH levels.
The Performance Labz SARM Supreme Stack is an incredibly effective combination of Nettle, Milk Thistle, NAC and Androsta-3, 5-Dione-7-17-Dione (Arimistan) that can help with eliminating excessive water, enhancing liver health and renewing cells, blocking testosterone from turning into estrogen, and boosting anabolic strength while training without chemical steroids. It is a great aid when taking a course, during the Post Cycle Therapy, or even as an anabolic enhancer.
COMPOSITION
Serving Size: 1 capsule
Servings per container: 60
1 capsule
LGD-4033
15mg
MK-677
15mg
S4
25mg
Androsta-3,5-Dione-7-17-Dione
25mg
Stinging Nettle
450mg
N-Acetyl-L-Cysteine
50mg
Milk Thistle
75mg
DIRECTIONS OF USE
Take one capsule in the morning fallowed by one capsule before bed. Do not exceed 2 capsules per day