SARMS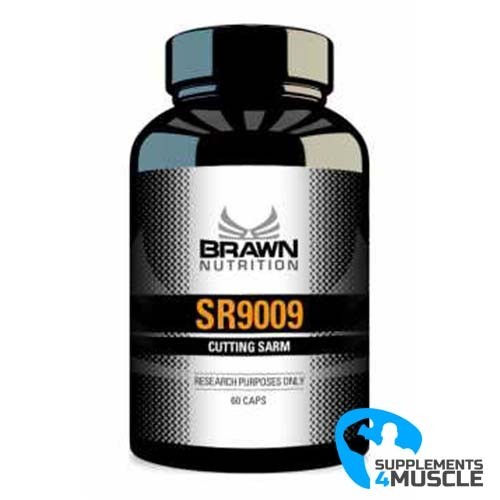 
DESCRIPTION
COMPOSITION
DIRECTIONS OF USE
REVIEWS
DESCRIPTION
Brawn Nutrition SR9009
Brawn Nutrition SR9009 binds to one of the body's natural molecules called Rev-erbα, which influences lipid and glucose metabolism in the liver, the production of fat-storing cells and the response of macrophages (cells that remove dying or dead cells) during inflammation. Current studies show activation of Rev-erbα with SARM SR-9009 led to increased metabolic activity in skeletal muscle in both culture and in mice.
COMPOSITION
Serving Size: 1 Cap
Servings Per Container: 60
| | |
| --- | --- |
| Ingredients (per serving) | |
| Ethyl-3-(((4-chlorobenzyl)((5-nitrothiophen-2-yl)methyl)amino)methyl)pyrrolidine-1-carboxylat) | 20mg |
Other ingredients: Rice flour, Gelatine (capsule).
DIRECTIONS OF USE
Directions: Take 1-2 caps per day. Do not exceed the recomended dose or run SR9009 for longer than 6-8 weeks.