PROHORMONES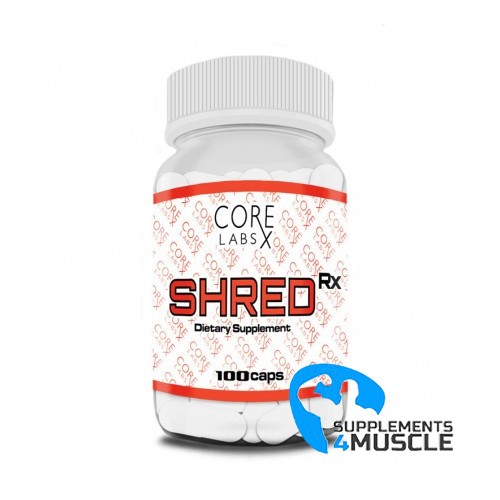 
DESCRIPTION
COMPOSITION
DIRECTIONS OF USE
REVIEWS
DESCRIPTION
Core Labs X Shred RX 100caps
DRYING / WEIGHT LOSS / SET OF DRY MUSCLE MASS
Core Labs Shred RX - one of the best drugs for drying and building lean muscle mass, based on 3-2-pyrazole-5alpha-etioallocholan-17-beta-tetrahydropyranol, also known as 17beta-hydroxy-5alpha-androstano [3,2-c ] pyrazole. The product is enriched with vitamin E TPGS and NAC, which optimize liver function, enhances the regenerative effects. Using Shred RX helps to gain dry, dense muscle mass and allows you to get rid of excess fat. Shred RH of the American brand Cor Labs, effectively works on the appearance of the muscles and its strength characteristics. Significantly improves blood supply and increases sexual activity. It adds a lot of muscle energy and strength needed for intense, repetitive sets, in preparation for competitive form. Shred rx does not show estrogenic activity, so during its reception,
The supplement is recommended for athletes and amateurs who train to prepare the muscles of the maximum, competitive shape!
Description Core Labs Shred RX  
NAC - is a modified form of cysteine ​​attached to the acetyl group. Has the effect of increasing the level of antioxidant - glutathione, which in turn reduces tissue damage at the cellular level, accelerates the process of post-traumatic regeneration and helps build lean muscle mass. Reducing damage at the cellular level is closely linked to slowing the aging process. NAC binds and excretes toxic metabolites formed by the passage of steroids through the liver.
Prostanozol (2-c pyrazole-5alpha-etioallocholan-17beta-tetrahydropyrano 1-stanozolol)- greatly increases anabolism, affects the level of nitrogen in muscle cells. It is metabolized in the body to winstrol. It is a derivative of DHT, which significantly increases the amount of testosterone, affecting the development of muscle mass. This allows you to gain quality muscle mass, without water and fat. Prostanozol or demethylstanzole tetrahydropyranyl is a component of guaranteed action, but its effects require attention and serious treatment.
Vitamin E (TPGS) is a water-soluble derivative of natural vitamin E, an innovation in the field of absorption of substances. Vitamin E TPGS - nonionic surfactant used as an absorption enhancer, antioxidant. Vitamin E TPGS is also used as an effective source of natural vitamin E for both therapeutic and nutritional purposes.
COMPOSITION
Serving Size: 1 capsule
Servings Per Container: 100
| | |
| --- | --- |
| Ingredients | per serving |
| NAC (N-Acetyl L-Cysteine) | 350mg |
| Prostanozol (2-c pyrazole-5alpha-etioallocholan-17beta-tetrahydropyrano 1-stanozolol) | 50mg |
| Vitamin E (TPGS) | 10mg |
Other Ingredients: Magnesium Stearate, Silicon Dioxide, Magnesium Carbonate, Calcium Gluconate, Potassium Gluconate, Zinc Gluconate
DIRECTIONS OF USE
As a dietary supplement take 1 capsule 1-3 times per day. Do not exceed 3 capsules in a 24 hour period and do no take for more than 6 weeks continuously without a 4 week break.
REVIEWS
There is no review
Atsiliepimas Atsiliepimas