PROHORMONES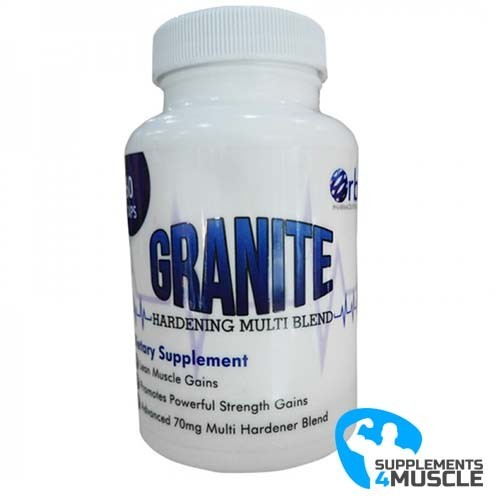 
ORB Granite 60 caps
Lean Muscle Gains
Promotes Powerful Strength Gains
Advanced 70mg Multi Hardener Blend
Long-Lasting Anti –Estrogenic Activities
DESCRIPTION
COMPOSITION
DIRECTIONS OF USE
REVIEWS
DESCRIPTION
ORB Granite
ORB Granite is the latest range of multi blend prohormones that also comes with combined prohormone ingredients. The Granite capsule promotes lean muscle mass and offers strength and hardness within a matter of weeks
Ingredients in Granite -  60 Caps
The Orb Granite capsules includes Estra-4, 9-diene-3, 17-dione each 40 mg which is a powerful Prohormone that is strong and non-methylated compound that binds to specific receptors present in reproductive tissue, muscle and fat. The granite capsules contain a methylated version of controlled substance Eptiostanol. Chemists adds methyl to the compound that creates Epistane which is Sulphur that is ideal for long-lasting anti –estrogenic activities as well as androgenic and mytropic activities
Use Judiciously For better Results 
The Orb granite is suitable for sportsmen who want to maintain their strength and improve upon their capabilities. To enhance skill levels sportspersons need to use this dietary supplement for 1 to 2 capsules a day. It is recommended that users must not consume more than two capsules a day. Do not take for long than 4 weeks without an 8 week off period.
ORB Granite supplement includes Dienedione (estra-4,9-diene-3,17-dione) that binds to specific receptors present in muscles, fat, and reproductive tissues. It demonstrates unmatched myotropic and androgenic properties to help you achieve solid muscle mass and body strength with just 4 weeks of use. ORB Granite supplement is an excellent choice for athletes, bodybuilders, and fitness enthusiasts who want to add lean body mass and minimize recovery time after strenuous workouts, strength training, and cardio sessions. Moreover, it helps you achieve fuller muscle pumps and keeps you protected against estrogenic side effects. Order ORB Granite supplement now to redefine your physique and achieve your fitness goals!
COMPOSITION
Serving Size: 1 Capsule
Servings Per Container: 60
| | |
| --- | --- |
| Amount Per Serving | %Daily Value |
| Propirietary Formula | 70mg* |
| Estra-4,9-diene-3,17-dione | 40mg |
| 2a,3a-epithio-17a-methyletioallocholanol | 30mg |
%Daily Value not established.
Other Ingredients: Maltodextrin and Gelatin Capsules.
DIRECTIONS OF USE
Directions: As a dietary supplement take 1-2 capsules daily. Do not exceed 2 capsules per day. Do not take for longer than 4 weeks without an 8 week off period.
REVIEWS
There is no review
Atsiliepimas Atsiliepimas