PROHORMONES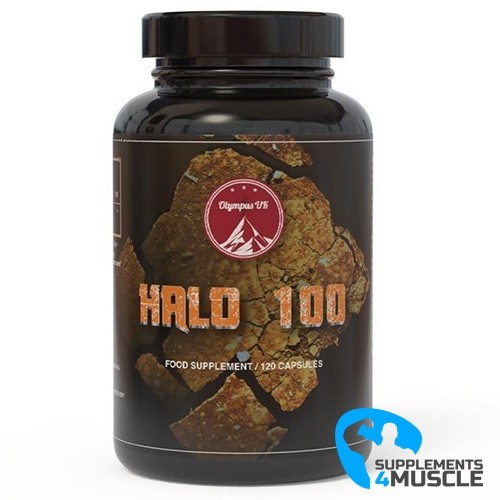 
Olympus Labs Halo 100
Lean Mass Gains
No Water Weight or Bloating
Increases Strenght
Enchances Endurance + Recovery
DESCRIPTION
COMPOSITION
DIRECTIONS OF USE
REVIEWS
DESCRIPTION
Olympus Labs Halo 100
Olympus Labs Halo 100 is a well-known prohormone composed of 4-chloro-17a-methyl-androst-1,4-diene-3b, 17b-diol. It has the ability to act on androgen receptors within the body and enhance the formation of bone and muscle tissue. It has been one of the most popular prohormones in circulation, catching the attention of athletes worldwide. Additionally, it accelerates fat burning while helping to gain specific increases in muscle mass.
This prohormone offers regeneration, increases endurance and strength while demonstrating a high bioavailability and few side effects, which is why it is so popular. Aromatization and water retention are not caused by it, and it is unlikely to result in developing gynecomastia. It allows users to achieve a toned and vascular physique without retaining water.
Halodrol can be employed for cutting and bulking cycles, as well as for building mass. For first time users, we advise taking 2 pills, while more experienced individuals can opt for up to 4 capsules.
It is suggested to take a supplement that is supportive of the liver. Halo has a limited quantity of possible negative impacts, which is why it is recommended for both experienced and novice users of potent anabolic substances.
COMPOSITION
Serving Size: 1 Capsule
Servings Per Container: 120
| | |
| --- | --- |
| | Per Serving |
| 4-chloro-17a-methyl-androst-1,4-diene-3b,17b-diol | 25 mg |
Other Ingredients: Rice Flour, Magnesium Stearate, Gelatin.
DIRECTIONS OF USE
As an adult dietary supplement, take 1 capsule 3 to 5 times daily (spread evenly throughout the day), with meals. Do not consume more than 5 capsules in a 24-hour time period. Take HALO 100 for up to 6 weeks maximum.
PCT Guidelines: Given the extreme potency of HALO 100, a comprehensive Post Cycle Therapy should be undertaken following a cycle to restore natural hormone levels. Do not use HALO 100 at any dosage during this period.
REVIEWS
There is no review
Atsiliepimas Atsiliepimas