All products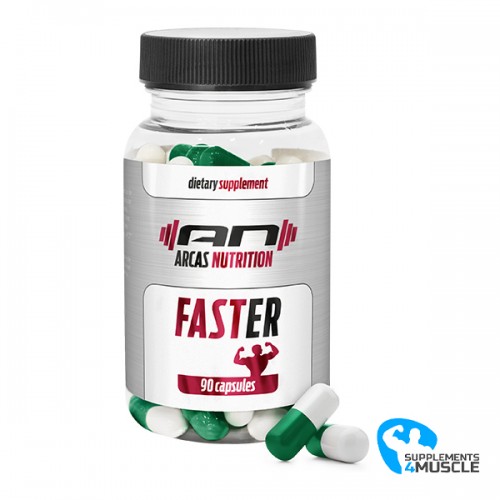 
DESCRIPTION
COMPOSITION
DIRECTIONS OF USE
REVIEWS
DESCRIPTION
This supplement is incredibly useful for sports such as badminton, soccer, rugby, martial arts, basketball, and cricket. It is an essential addition to any athlete's training gear. It can help to raise athletic endurance, reduce recovery time, protect against muscle cramps and exhaustion, and can further enhance the effectiveness of beta-alanine.
Athletic performance can be improved by engaging in strength and endurance training, which is important for athletes participating in competitive sports, such as cross-country running, cycling, triathlon, rowing, cross-country skiing, and more. Soccer, rugby, martial arts, basketball, racquet sports, and cricket are among the sports that require high levels of physical endurance. Cardio exercises are also popular among fitness enthusiasts to increase overall endurance.
Prohormones can enhance strength, reduce the amount of time it takes to reach exhaustion, and boost endurance by raising erythropoiesis. Improved oxygen transportation in the circulatory system leads to better endurance. Athletes and cyclists have seen this effect firsthand. Gaining mass and endurance through the use of prohormones and enhancing work capacity are two very different things, so let's take a closer look at the differences between the two.
In order to avoid muscle fatigue and cramps, it is important to take the correct dose of certain prohormones. Here is the recommended way to do so.
Decreasing the amount of steroids taken while simultaneously decreasing athletic endurance can affect pumps. Steroids such as methasterone and epistane, which are known to cause cramps, can be more easily aromatized. Dianabol is an anabolic steroid that is a good example of this. The water retention of the body is improved by these results, but the work capacity is not. The last resort is to take non-aromatic prohormones, also known as "dry" prohormones. Bodybuilders doing high-repetition exercises (more than 20 sets of reps) often experience cramping in the lower back and shins. Taking taurine can solve this problem, especially for athletes who consume beta-alanine, as beta-alanine decreases the level of taurine in the skeletal muscles.
Faster contains two components, Max LMG and Methylstenbolone. Max LMG is a non-methylated prohormone which has recently increased in popularity and has the chemical name 13-ethyl-3-methoxygone-2,5(10)-diene-17-one. It is progestin based and associated with water retention. Methylstenbolone is a prohormone developed from DHT that is purported to boost strength, muscle fullness, and lean muscle growth. It has fewer side effects than Superdrol and results can be seen within two weeks. The last component of Faster is a research chemical.
COMPOSITION
Serving Size: 1 Capsule
Servings Per Container: 90 Servings
| | |
| --- | --- |
| Amount Per Serving | |
| 13-ethyl-3-methoxy-gona-2.5(10)diene-17-one (MAX LMG) | 30 mg |
| 2,17.-dimethyl-5.-androsta-1-en-17β-ol-3-one (Methylstenbolone) | 8 mg |
Other ingredients: Gelatin (capsule), Magnesium Stearate
DIRECTIONS OF USE
Dosage: take 2-3 capsules per day, for a 4-6 weeks.
REVIEWS
There is no review
Atsiliepimas Atsiliepimas