PROHORMONES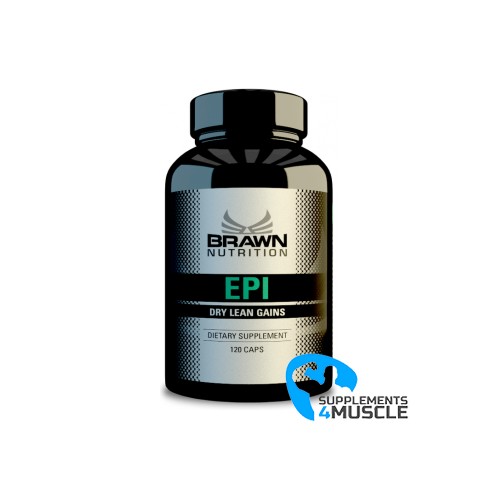 
DESCRIPTION
COMPOSITION
DIRECTIONS OF USE
REVIEWS
DESCRIPTION
Brawn Nutrition EPI 120caps
Epistane has long been a powerful prohormone, used mainly in Havoc, a famed supplement. It's derived from dihydrotestosterone (DHT). It boasts incredible results in weight-training and developing muscle, as seen in Brawn Nutrition EPI 120caps.
Since Epistane is a prohormone, when it breaks down it releases a surplus of testosterone in the body. Once attached to the applicable receptors, testosterone offers both anabolic and androgenic advantages. It should be noted that Epistane does not go through a process of aromatization, thus it will not convert to estrogen after ingestion; therefore, no estrogen-associated side effects will occur.
A few of the advantages of using EPISTANE are:
This supplement is superb during the Cutting Phase and will help you get rid of any unwanted fat. It increases muscle definition, resulting in the ideal, toned, muscular physique. This product allows hard and dry muscle growth, without unwanted water retention. You can trust it to give you strength as well as increased endurance during your workout routine.
Epistane yields quick and evident results when taken alone, but it is recommended to take creatine and a multivitamin along with it. Adding additional supplements is not advisable for beginners. Therefore, EPI 120caps from Brawn Nutrition should only be included in an intermediate or advanced cycle if the user has prior experience with similar products. In the case of more experienced users, EPI 120caps can be combined successfully with a wide array of supplements, both prohormones and steroids.
COMPOSITION
Serving Size: 1 Capsule
Servings Per Container: 120
| | |
| --- | --- |
| Ingredients (per serving) | |
| 2A, 3A-Epithio-17A-Methyl-5A-Androstan-17B-OL 10 mg | 10mg |
Other ingredients: Rice flour, Gelatine (capsule).
DIRECTIONS OF USE
Suggested Use: As a dietary supplement, take 2-4 caps per day, for 4-6 weeks.
REVIEWS
There is no review
Atsiliepimas Atsiliepimas