SARMS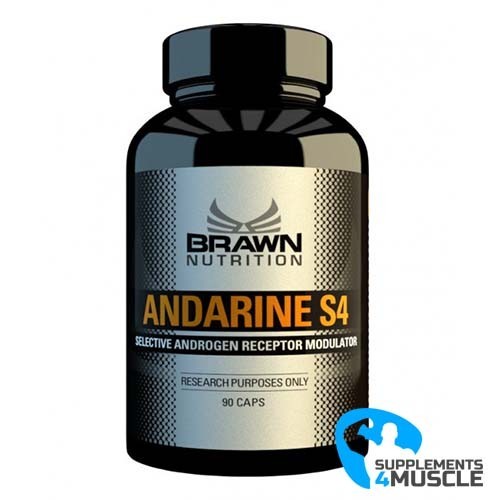 
Brawn Nutrition Andarine S4
May Increase Lean Muscle
May Decrease Body Fat
May Reduce Estrogen
May Increase Muscle Density
DESCRIPTION
COMPOSITION
DIRECTIONS OF USE
REVIEWS
DESCRIPTION
Brawn Nutrition Andarine S4
Brawn Nutrition Andarine S4 properties are very alike with steroids Anavar and Winstrol, the only difference is that S4 can better provide lean muscle gains. S4 displays the same binding resemblance to AR, hence presenting similar fat burning effects. S4 can also minimize LPL (lipoprotein lipase) – an enzyme that causes lipid accumulation.
Andarine also decreases fat while maintaining and even boosting muscle mass in a hypocaloric environment. It also improves vascularity for that "aesthetic" chiseled look with minimal to no water retention. Unlike steroids, it won't affect your joints but reinforce muscle mass and power instead. You can also say goodbye to painful pumps.
COMPOSITION
Serving Size: 1 Cap
Servings Per Container: 90
| | |
| --- | --- |
| Ingredients (per serving) | |
| (2S)-3-(4-acetamido-phenoxy)-2-hydroxy-2-methyl-N-(4-nitro-3-trifluoromethyl-phenyl)-propionamide | 25mg |
Other Ingredients: Rice flour, Gelatine (capsule).
DIRECTIONS OF USE
Directions: Take 2 caps (50mg) per day for a duration of 4-8 weeks. Take the product daily 5 days on and then 2 days off for the duration of the cycle.