Xtreme fat burners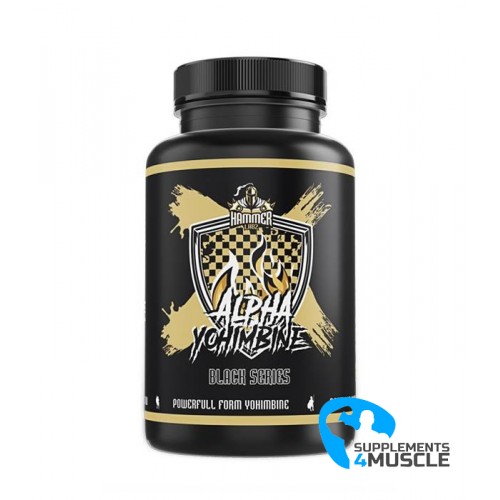 
Hammer Labz Alpha Yohimbine 100caps
Improvement of blood flow
Apetite Supression
Body Fat Reduction
Increased Libido
DESCRIPTION
COMPOSITION
DIRECTIONS OF USE
REVIEWS
DESCRIPTION
Hammer Labz Alpha Yohimbine 100caps
Hammer Labz Alpha Yohimbine 2.5 mg 100 caps is a top-notch alpha yohimbine, with an incredible metabolic boost that helps with weight loss. It has an extraordinary stimulating and fat-burning effect!
This high-grade Hammer Labz Alpha Yohimbine extract is an ideal means of reducing fatty tissue. It contains potent alpha yohimbine, which is currently one of the favored supplements for weight loss due to its strong stimulatory effects. This product can give a powerful energy boost to ensure intense exercise, while at the same time suppressing your appetite. Additionally, Alpha Yohimbine has the capability to target and expel fat from even the toughest areas, which can prove stubborn to other fat burners. If you're looking for an effective way to eliminate those final stubborn pockets of fat, try Hammer Labz Alpha Yohimbine.
The Hammer Labz Alpha Yohimbine has a significant impact, with potential doses as high as 2.5 mg. This supplement can provide a strong thermogenic effect, heightened stimulation levels, elevated intensity of physical training, enhanced strength, better mental well-being, suppressed appetite, better sexual functioning, improved insulin sensitivity and is beneficial in decreasing stubborn fat reserves.
Hammer Labz Alpha Yohimbine is an incredibly powerful type of yohimbine. It blocks certain receptors responsible for neurotransmitter reuptake, meaning our bodies can get access to more norepinephrine, which encourages us to take action. As a result, many people use the supplement before a workout to improve their performance and reap the benefits. One should typically take 2.5 mg doses 30 minutes before strength training or cardio. However, it is important to not take it late in the evening as it could disrupt the sleep process and reduce the quality of sleep.
When it comes to utilizing yohimbine in conjunction with other dietary supplements, it has a synergistic impact when mixed with caffeine, synephrine, or DMHA. People may wish to enjoy the thermogenic force of yohimbine also with fat-reducing supplements such as Cardarine, Ostarine, or SR-9009.
Rauwolscine, also known as Rauwolfia Vomitoria Root Extract, is thought to provide a stronger effect than yohimbine hydrochloride due to its alpha yohimbine content which is standardized to a minimum of 90%. Alpha yohimbine works by stimulating the nervous system, functioning as an antagonist to alpha-2-adrenergic receptors thereby increasing the concentration of neurotransmitters such as noradrenaline in the human body.
COMPOSITION
Serving Size: 1 capsule
Servings Per Container: 100 servings
| | |
| --- | --- |
| Amount Per Capsules | %DV |
| Rauwolscine (Rauwolfia Vomitoria Root) Extract - standardized to min. Standardized to min. 90% alpha yohimbine | 2,5mg |
DIRECTIONS OF USE
Dosage: 1 serving, 30 minutes before physical activity. Do not exceed 3 capsules per 24 hours
REVIEWS
There is no review
Atsiliepimas Atsiliepimas