Xtreme fat burners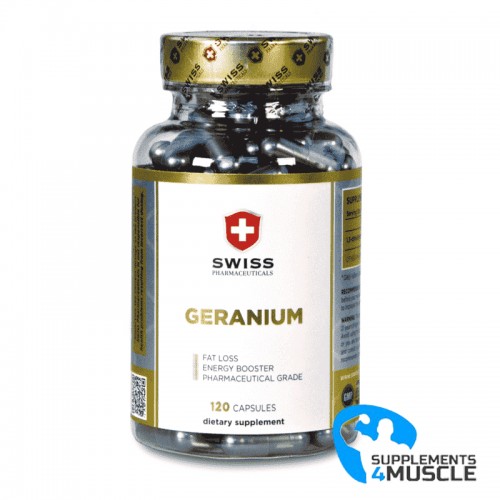 
Swiss Pharmaceuticals GERANIUM 120 caps
Fat Loss
Energy Booster
Pharmaceutical Grade
DESCRIPTION
COMPOSITION
DIRECTIONS OF USE
REVIEWS
DESCRIPTION
Swiss Pharmaceuticals GERANIUM 120caps
DMAA (1,3-dimethylamylamine) has become common as a component in sports performance and weight loss products, with many being sold as dietary supplements. Because of its stimulant characteristics, DMAA is becoming ever more popular among weightlifters as an energizer or pre-workout supplement, despite it not being an actual dietary ingredient.
1. Stimulates energy
A 2011 study discovered that DMAA caused a boost in blood pressure without a spike in heart rate, which may be a major way of how it energizes the body. Another study revealed that there was no effect on the baseline of blood pressure when not using DMAA. This implies that DMAA can raise blood pressure during consumption, but when the effects have disappeared, the blood pressure reverts back to standard non-active levels.
2. Can help burn fat
DMAA was observed to cause fat metabolism as well as an elevation in body heat in 12 individuals with good health, a factor that may contribute to a decrease in body fat in the long run.
3. Can improve physical performance
In rats, a dietary supplement that included a high dosage of DMAA enhanced exercise performance. After four weeks of daily intake, though, the supplement did not continue to provide the same benefit.
4. Can improve short-term memory
A 2015 research article released in the Journal of Athletic Training revealed that consuming 5.5 grams of a particular dietary supplement that contains DMAA enhanced reflexes and short-term remembrance.
Swiss Pharmaceuticals Geranium is a popular supplement intended to elevate energy levels and support fat loss. It's advantages extend past boosting your vitality; it noticeably adapts physical and psychological wellness and tightens skin without diminishing suppleness and dampness simultaneously. Because of its powerful antioxidizing and anti-inflammatory characteristics, it can also improve short-term memory. This product contains DMAA (1,3-dimethylamylamine) to enhance your sessions of cardio, strength training, and tough workouts. Furthermore, it can also favorably impact muscle mass, body strength, and metabolism, so you're able to move forward with more power and for a longer duration. Purchase Swiss Pharmaceuticals Geranium right away!
COMPOSITION
Serving Size: 1 Capsule
Servings Per Container: 120
| | |
| --- | --- |
| Amount Per Serving | |
| 1,3-Dimethylamylamine (DMAA or Geranium) | 60mg |
Other ingredients: gelatine, maltodextrin
DIRECTIONS OF USE
RECOMMENDED DOSAGE: Take 1 capsule with 250ml cold water 45 minutes before your workout. For higher dosage talk to your doctor or nutritional advisor to increase the recommended dose.