Xtreme fat burners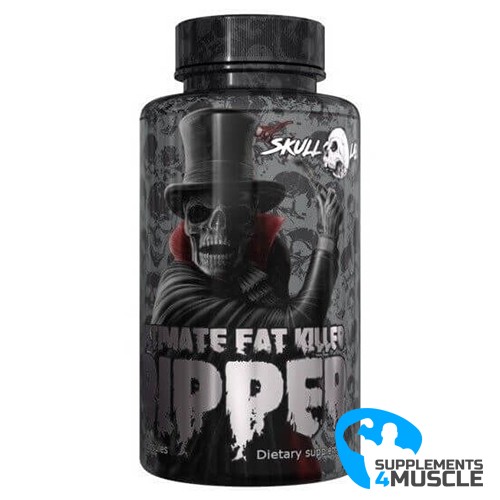 
DESCRIPTION
COMPOSITION
DIRECTIONS OF USE
REVIEWS
DESCRIPTION
Skull Labs Ripper 60 caps
Skull Labs Ripper will help you lose stubborn abdominal and visceral fat. All the ingredients are safe and potent. Get the best form of powerful ingredients such as DMAA (1,3 dimethylamylamine), Halostachine HCL, Yohimbine HCL 98%, Huperzine A (Huperzia serrata extract), and Dicaffeine Malate. Ingredients of Skull Labs Ripper 60 caps will help you increase concentration, cognitive abilities, and lose fat located on the thighs, abdomen, and buttocks. Discover the magic of White Willow Bark that restores mobility in "creaky" joints, affects the regulation of sweating, and maintains a positive mood. 
Skull Labs Ripper also help you suppress your appetite and increase the production of adrenaline and noradrenaline. 
Helps you get quicker results from your intense cardio and resistance training sessions
Helps you make clean and quick bodybuilding session and fitness gains
Enhance energy utilization and fat metabolism
Helps you become bigger and stronger in no time
Improves carbohydrate metabolism and metabolic function
Promotes less downtime between workouts and much faster recovery
Helps the body quickly recover from the workout wear-and-tear
Order best dietary supplements, prohormones, SARMs, and PCT products from one of the most trustworthy and admired names in the world of premium sports, fitness, and bodybuilding supplements now. Order Skull Labs Ripper from Supplements4muscle.com now.
COMPOSITION
Serving Size: 2 capsules
Servings Per Container: 30
| | |
| --- | --- |
| | Amount Per Serving |
| Caffeine Anhydrous | 200 mg |
| Synpehrine (Citrus Aurantium Extract) | 200 mg |
| White Willow Bark (25% Salicin) | 150 mg |
| Dicaffeine Malate | 125 mg |
| DMAA (1,3 dimethylamylamine) | 100 mg |
| Hordenine HCL | 10 mg |
| Halostachine HCL | 10 mg |
| Higenamine HCL | 10 mg |
| Octopamine HCL | 10 mg |
| Sulbutamine | 10 mg |
| Yohimbine HCL 98% | 2,5 mg |
| Huperzine A (Huperzia serrata extract) | 100 mcg |
DIRECTIONS OF USE
Take 2 capsules one time daily. Individual tolerances may vary. Ensure you achieve your comfort before increasing your dosage. Be sure to start with one capsule, once daily.
REVIEWS
There is no review
Atsiliepimas Atsiliepimas