Xtreme fat burners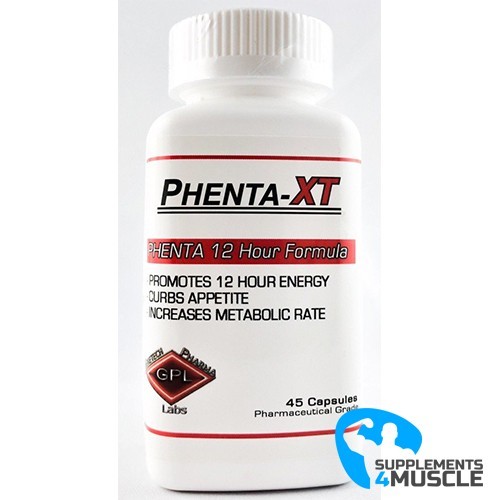 
Genetech Pharma Labs Phenta-XT
Promotes 12 hour energy
Curbs appetite
Increases metabolic rate
DESCRIPTION
COMPOSITION
DIRECTIONS OF USE
REVIEWS
DESCRIPTION
Genetech Pharma Labs Phenta-XT
Genetech Pharma Labs created Phenta-XT as an evolution of their prior product PHENT-A-DREXX. This newer version has been designed to help people shed body fat and give their frame a more toned, athletic look.
This tablet is strong enough to help curb appetite and aid in weight loss. Its main objective is to supply extra energy while decreasing hunger, allowing you to build lean muscle mass or reduce weight swiftly. With the elevation of metabolism and the higher burning rate of calories, you can boost strength and train more efficiently. Furthermore, Phenta-XT features elements which will lift your disposition and provide great health.
Phenta-XT includes, among others:
Geranium is a powerful stimulant that can reduce appetite, break down body fat, and improve the strength of a workout.
T2 (3,5-diiodo-L-Tyronine) works to speed up the metabolism and boost the amount of energy the body uses. It also helps accelerate the oxidation of fat cells. Its metabolic rate is much faster than that of T3 and T4, up to 24 times faster!
Anhydrous Caffeine, the most popular stimulant in the world, has an energizing effect, reduces Adenosine levels, and prevents the degradation of cAMP.
Theobroma Cacao increases levels of cAMP, which can help with greater clarity of thinking and initiating the lipolysis process. This process increases the pool of usable energy resources. Theobromine also produces a calming effect by relaxing blood vessels and decreasing blood pressure.
Hordenine, a chemical made from L-Tyrosine, behaves similarly to ephedra, boosts thermogenic processes and fuels the creation of dopamine. When paired with caffeine or synephrine, its stimulating effects are enhanced and the usual sharp fall in energy levels is averted. Its action also extends the period of mobilization of the metabolism.
Synephrine has the capability to extend the effects of adrenaline and norepinephrine previously discharged from the other ingredients present in Phenta-XT. It is perfect for boosting the effects of caffeine and geranamine.
Octopamine has the capacity to reduce tissue breakdown, heighten fat burning, increase energy, bring about an increased sensitivity of tissues to insulin, and quicken metabolism.
5-HTP (5-hydroxytryptophan) is often used medicinally in moderate doses as an aid in the treating of mild depression and sleeplessness. Its melatonin content helps to enhance the quality of sleep and give a boost to reparative night-time processes. It is also found in some products that increase the amount of growth hormone produced and used to decrease hunger cravings.
Choline Bitartrate is a product developed for those who require heightened cognitive abilities, remembrance, mental acuity, and attentiveness.
Alpha-Yohimbine has the capability of significantly dilating blood vessels in 'problematic fat zones'. Women tend to experience this in their buttocks, legs, and lower stomach, while guys also experience itclose to the chest.
Beta-Phenylethylamine, otherwise known as PEA, is dubbed the "substance of euphoria and joy". It has the power to enhance concentration, provide a sense of contentment, and boost energy levels.
COMPOSITION
Serving Size: 1 Capsule
Servings Per Container: 45
| | | |
| --- | --- | --- |
| | Amount Per Serving | %DV |
| Energy Matrix: | 322 mg | ** |
| Caffeine Anhydrous, Cocoa Bean Extract, Green Tea Extract, Beta-Phenylethylamine, Cupuacu Extract (Theobroma grandiflorum), Synephrine, Hordenine, Hoodia Gordonii, Octopamine, Niacin | | |
| Thermos Matrix | 136 mg | ** |
| Geranium Oil Extract, 3,5 Diiodo-L-Thyronine, Alpha Yohimbine | | |
| Neuro Matrix | 102 mg | ** |
| 5-hydroxytryptophan, N-Acetyl L-tyrosine, Alpha GPC, Choline Bitartrate, Vitamin B12, Vitamin B6 | | |
Other Ingredients: Gelatin (capsule), maltodextrin, magnesium
DIRECTIONS OF USE
Take only one capsule daily upon waking. Do not take on empty stomach. Never exceed normal 1 capsule dosage. User should take a 2 week break after 30 day cycle.