FAT BURNERS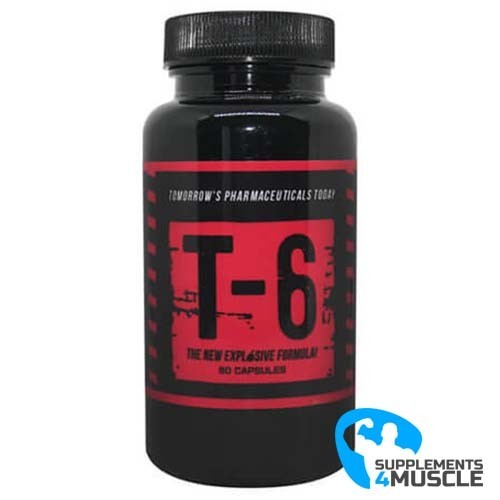 
Zion Labs T-6 60 caps
Appetite suppressant
Perfect for your weightloss
Brutal muscle definition, power, strength and energy
DESCRIPTION
COMPOSITION
DIRECTIONS OF USE
REVIEWS
DESCRIPTION
Zion Labs T-6
Zion Labs T-6 was developed to provide an energy surge, manage food cravings, and assist in weight-loss. If you are eager to get rid of fat and gain energy quickly, then adding T6 Fatburner to your diet is the way to go. The final outcome of this should be fast fat elimination and speedy weight reduction.
Investigation into the T6 Fatburner from T6 Laboratories Zion's Ephedrine, Caffeine, and Aspirin combination.
Researchers have demonstrated that when components of the ECA Stack are combined, there is an even larger quantity of fat that is reduced. Because of this, the T6 Fatburner has been formulated to be the best fat-burning supplement on the market.
T6 Labs Zion's T6 Fatburner product comes with an ECA Stack including 1.3 DMAA to maximize results.
The T6 Fatburner offers a significant improvement when DMAA is mixed in, energizing the body and lifting your spirits simultaneously. This combination can increase your metabolism and heighten your body's capacity for eliminating calories, which could lead to major weight loss in a smaller timeframe.
T6 Labs Zion's T6 Fatburner features an ECA Stack that contains a stimulant such as ephedrine or ephedra.
The T6 Fatburner from T6 Labs Zion ECA Stack has been clinically proven to support weight loss. It contains ephedra extract (ephedrine) to speed up the metabolism and promote more efficient fat burning. Additionally, caffeine works to energize and boost performance during exercise, resulting in the burning of additional fat and calories. Additionally, it acts as an appetite suppressant to further support weight loss. Combined, these stimulants make this supplement an effective aid in achieving desired results.
COMPOSITION
| | |
| --- | --- |
| | 1 capsule |
| Ephedrine | 30mg |
| Caffeine | 250mg |
| Aspirin | 150mg |
| 1.3DMAA | 50mg |
DIRECTIONS OF USE
Directions for use:Take 1-2 capsules 40 mins before exercise.