SARMS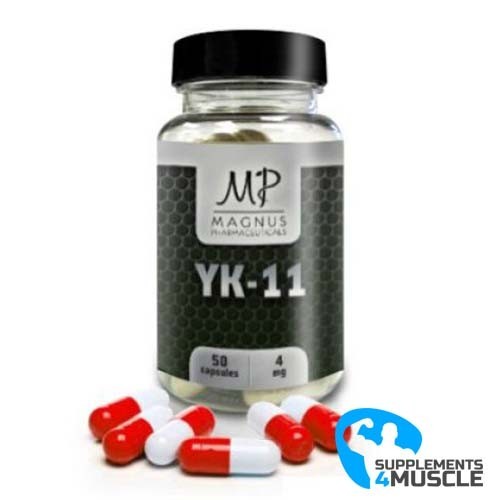 
DESCRIPTION
COMPOSITION
DIRECTIONS OF USE
REVIEWS
DESCRIPTION
Magnus YK-11
Researchers in Japan are conducting a trial of SARMs, or Selective Androgen Receptor Modulators, which provide the same muscle growth benefits as anabolic steroids, yet without the perilous repercussions. YK-11 is the newest and strongest one yet, even more effective than traditional steroids such as DHT. Many think that YK-11 is a SARM and also produces the same effects as myostatin.
Magnus YK-11 50 caps not only promote muscle development, but they offer additional benefits too. You'll be able to build lean muscle mass and lose stubborn fat along with improving your sex drive and reducing fatty deposits. Furthermore, you'll also be in a better mood, be able to focus more easily, enhance your concentration and improve bone density and muscle bulk.
The full potential of you as an athlete or gym-goer can be unlocked through Magnus YK-11 50 capsules. They greatly increase the effectiveness of your workouts, allowing you to achieve your desired results with relative ease. So don't wait to get your own bottle and let the "gym beast" out of the cage! Get your Magnus YK-11 50 capsules now!
You can verify that your Magnus Pharmaceuticals item is genuine by using their online authenticity verification system.
COMPOSITION
Serving size: 1 capsule
Serving per container: 50
Amount per serving
%DV
YK-11
(17, 20E)-17,20-((1-methoxyethylidene)bis-(oxy))-3-oxo-19-norpregna-4,20-diene-21-carboxylic acid methyl ester
4mg*
Other ingredients: Gelatin (capsules), Magnesium stearate.
DIRECTIONS OF USE
Suggested use: The most common doses of YK-11 range between 5-10mgs per day.
REVIEWS
There is no review
Atsiliepimas Atsiliepimas