SARMS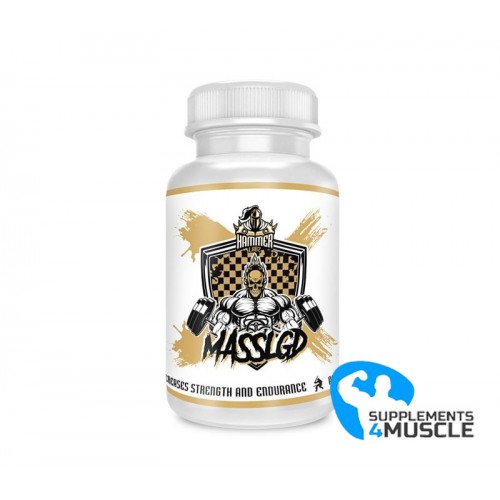 
Hammer Labz Mass LGD 60 caps
Increased mass & strengh
High anabolic activity
Muscle tissue selective
Preventative muscle atrophy
DESCRIPTION
COMPOSITION
DIRECTIONS OF USE
REVIEWS
DESCRIPTION
Hammer Labz Mass LGD 60caps
Hammer Labz is an American maker of dietary supplements focused on delivering powerful active ingredients for advanced athletes. Comprehensive testing and examination by external laboratories, along with extensive formulas and effective operations, assure that all customers are provided with first-class goods. The clinical doses of their products will ensure the highest possible performance. Formulas created by Hammer Labz have the potential to be some of the top pre-workouts, muscle builders, prohormones and fat burners on the market.
Using Hammer Labz Mass LGD 60 caps will significantly decrease your body fat and create a larger, more toned frame. Put your confidence in this popular supplement and come back feeling like you have never before.
Hammer Labz's Mass LGD, otherwise called LGD-4033 or Ligandrol, demonstrates an intense anabolic impact, impacting bone formation. A single container has 10 mg of the component. It's right now one of the most sultry SARMs out there and has been profoundly tried and has a high resilience level.
LGD-4033 delivers energy during the day, getting rid of any sensation of exhaustion. When compared with other SARMs, this one is thought to be the most powerful in terms of increasing muscle mass. Taking LGD-4033 grants a person a lean physique and natural fat loss. The outcome of using this product is toned muscles with outstanding vasculature as well as an enhancement in tendons and ligaments. It has a half-life of between 24-36 hours and thus, a single dose per day is adequate.
Mass LGD is suggested to be utilized by professional sports people to boost muscle mass, alter their body composition or during a weight loss period.
Recognized around the world for its excellent impacts on muscle growth and size, Hammer Labz Mass LGD 60 caps are one of a kind. Suitable for everyone, it can be especially beneficial to those with conditions like osteoporosis and muscular dystrophy. A major benefit of Hammer Labz Mass LGD 60 caps is that you can gain and maintain strong muscles without the risk of estrogenic side effects. Be sure to get your order of Hammer Labz Mass LGD 60 caps today!
COMPOSITION
Serving Size: 1 Capsule
Servings Per Container: 60
| | |
| --- | --- |
| Amount Per Serving | |
| LGD-4033 | 10mg |
DIRECTIONS OF USE
Dosage:
As an adult dietary supplement take 1 capsule one to 2 times daily with meals. Do not exceed 2 capsules in 24 hour period. Take Mass LGD for up to eight weeks maximum.