SARMS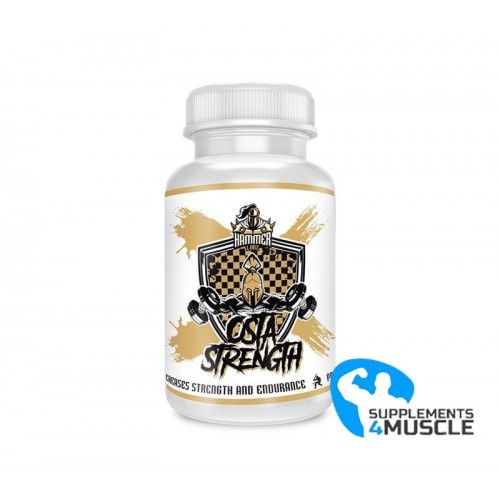 
DESCRIPTION
COMPOSITION
DIRECTIONS OF USE
REVIEWS
DESCRIPTION
Hammer Labz Osta Strength 90caps
Hammer Labz is a new American dietary supplement producer containing a variety of powerful active components particularly focused on seasoned athletes. All product batches are strictly screened and assessed by third-party labs to warrant its reliable operation and ensure customers personal safety. Users are promised for top-notch sports effect with their genius inventive formulae, comprising pre-workout supplements, prohormones, bodybuilding agents and thermogenics.
Hammer Labz Osta Strength provides a 10 mg dose of pure Ostarine in each capsule. Ostarine is a kind of selective androgen receptor modulator (known as a SARM) that's intended to raise muscle growth. The product also helps maintain and increase physical strength, as well as helps with post-workout recovery, joint care, and muscle health. Ostarine also produces a decrease in fat and an increase in vascularity, and this is usually most noticeable about 9 weeks into usage.
The typical usage of Ostarine typically lasts from 8 to 12 weeks, with those just starting out taking a lower 10 mg dose. With increased familiarity with the compound, the dosage can be increased, but the complete cycle shouldn't last beyond 12 weeks. Ostarine is quite strongly anabolic, which means when coupled with a nutrient-dense diet and hard training sessions, new muscle can be built effectively. Furthermore, during a cutting period, this compound can assist with fat-loss while safeguarding lean mass. Lastly, since it does not induce adverse effects such as gynecomastia, hair loss, or irritability, it can be used without worry.
Hammer Labz Osta Strength is a great choice for those who want to increase their lean muscle mass and strength while preserving their current physique. Its low side effects are also a great plus, making it an ideal choice for those who are looking for a mild but effective compound.
COMPOSITION
Serving Size: 1 Capsule
Servings Per Container: 90
| | |
| --- | --- |
| Amount Per Serving | |
| MK-2866 | 10mg |
DIRECTIONS OF USE
Dosage:
Take 1 to 3 capsules maximum, 4 to 12 weeks maximum, between meals.
At the end of the cycle,  PCT  with the appropriate products is recommended.
REVIEWS
There is no review
Atsiliepimas Atsiliepimas