SARMS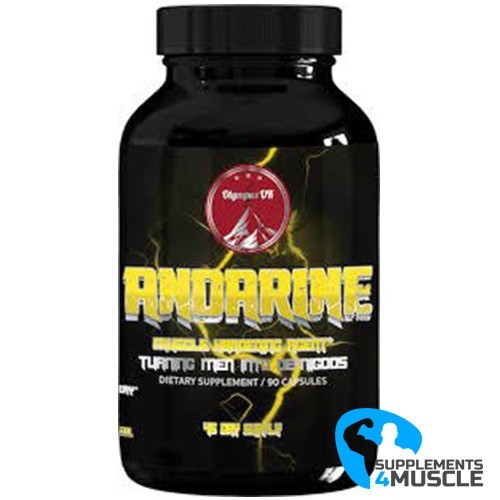 
DESCRIPTION
COMPOSITION
DIRECTIONS OF USE
REVIEWS
DESCRIPTION
Olympus Labs Andar1ne
Research has demonstrated that Olympus Labs Andar1ne is an unrivaled agent from the sarm family that has remarkable characteristics. Trials have exhibited that S4 surpasses the results of renowned anabolic steroids such as Anavar and Winstrol. It offers real and enduring increases in lean body mass.
Olympus Labs' Andar1ne and acetamidoxolutamide are reliable alternatives that don't bring up questions regarding quality or just having a good marketing appeal. Its half-life in the body is around 4 hours, and the thing that makes it extremely good is its lack of androgenic properties. This is terrific as it allows you to stay nicely defined while using the product and guarantees that there is no chance of getting too much subcutaneous water or the risk of gynecomastia.
Throughout the years that involved cutting and searching for the perfect definition, Stanozol and Anavar are the most popular steroid substances, but their anabolic properties are not that strong. They do, however, provide exceptional muscle density and a defining appearance. How does S4 Andarine compare? Well, the same qualities can be said for the concentrated S4, however, unlike its counterparts, its anabolic index is significantly higher and can be taken in its pure form, not bringing any harm to joints.
One of the few products available that gives such consistent elevations in muscle mass without requiring unicycle therapy is this one. The lack of aromatase helps prevent a plunge in strength and muscle size. Body recomposition is detectable since acetamidoxolutamide has the ability to decrease the amount of fat in the body.
Although there is still research to be done on Olympus Labs Andar1ne and there may be some side effects, the reviews and trials so far have been very positive, making it the most potent agent in the sarm group. Therefore, you should take full responsibility for your choice to use Olympus Labs Andar1ne and give it considerable thought.
COMPOSITION
Serving Size: 1 Capsule
Servings Per Container: 90
Amount Per Serving
Andari1ne:
(2S)-3-(4-acetamido-phenoxy)-2-hydroxy-2-methyl-N-(4-nitro-3-trifluoromethyl.phenyl)
25mg
DIRECTIONS OF USE
As an adult dietary supplement, take 1 capsule 2-3 times daily with meals. Do not exceed more than 4 capsules in 24 hr period of time.
REVIEWS
There is no review
Atsiliepimas Atsiliepimas