PROHORMONES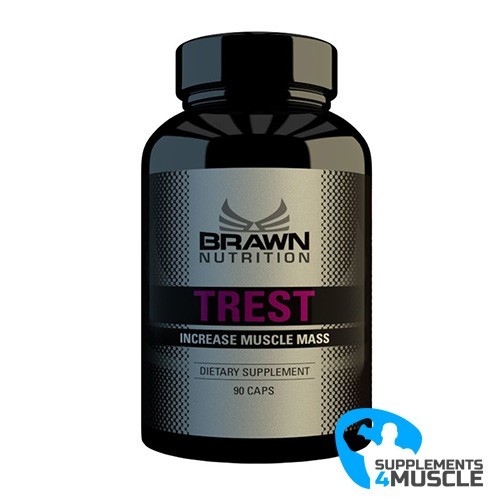 
DESCRIPTION
COMPOSITION
DIRECTIONS OF USE
REVIEWS
DESCRIPTION
Brawn Trest
Brawn Trest is one of the most powerful pro-hormones invented yet. It contains the hormone 19Nor and is analogous to Trenbolone, an offshoot of nandrolone. When it comes to Trenbolone and Trest, the divergence is that Trenbolone does not convert into estrogenic metabolites as easily as Trest does. This can have both beneficial and detrimental results.
The positive outcome is that it results in greater levels of GH and IGF output, along with more strength. Contrary to well-known thinking, it also assists with libido issues. Generally speaking, trest has a greater effect than testosterone. It behaves just like trenbolone and deca, but has greater muscle-building properties. Treast can be used as its own product, or combined with other prohormones for added benefits.
It is advised to take it around 30 minutes prior to going to the gym.
It is vital to be aware that you must not take more than two pills each day and the course of treatment must have a duration of two months with a gap of one month between cycles.
If you are looking for something to assist in improving your strength, sex drive, and aggression in order to master your training regimen, Trest is the best complimentary product you should include in your supplementation program.
We personally tested the Trest prohormone and observed that its effectiveness increased our strength and motivation while exercising. If the product were to be taken in conjunction with other prohormone supplements, we think the results would be even more remarkable. Additionally, the benefits of taking Trest will be clear to anyone who uses it.
COMPOSITION
Serving size: 1 cap
Serving per container: 90
| | |
| --- | --- |
| INGREDIENTS |  per serving |
| 17β-hydroxy-7α-methylester-4-en-3-one | 15mg |
Other ingredients: Rice flour, Gelatine (capsule)
DIRECTIONS OF USE
As a dietary supplement, take 2-3 caps per day, for a maximum of 60 days.
REVIEWS
There is no review
Atsiliepimas Atsiliepimas