PREWORKOUTS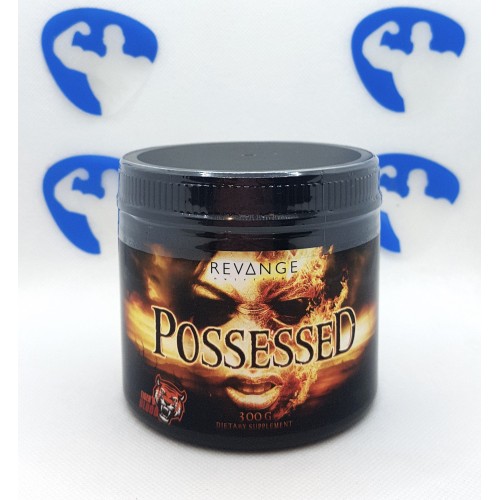 
DESCRIPTION
COMPOSITION
DIRECTIONS OF USE
REVIEWS
DESCRIPTION
Core Labs Possesed 300g
Possessed has created a pre-workout supplement with components that are groundbreaking and cannot be found anywhere else. The aim of the product is to boost strength, increase endurance, and provide an ample dose of clean energy while increasing focus and clarity. This formula is made with compounds that will amplify exercise endurance and provide a steady energy boost.
Core Labs Possessed offers only the most essential ingredients, leaving out fillers and sugars. Possessed's potency guarantees users can have up to 35 intense workouts!
Possess contains some of the following:
AMPiberry is an essential element of Posless and is why the product works so well. It's a top-of-the-line CUN stimulator with an accurate half-life, so it won't leave you feeling drained after your workout and instead supports it. It's perfect for those who take part in intense training, as well as activities with diverse performance attributes. It's also amazing for when you're doing cardio or intervals for a long time and having a tough time - AMPiberry might be just what you need to get your body performing again.
Hordenine Hcl is mainly used to trigger the release and preservation of norepinephrine, resulting in a heightened metabolism, additional energy, and suppressed cravings. The three main outcomes that people take Hordenine for are fat loss, appetite control, and a spike in energy levels.
The Rauwolfia Vomitoria Extract, also known as Alpha Yohimbine Rootbark, has a variety of beneficial properties, such as antioxidants, anti-inflammatory agents, pain relievers, and promoting carbohydrate insulin. It also works to reduce the risk of cancer and improve mental health. When this extract, often referred to as yohimbine or isohimine, is at a high standard, then it works to affect the nervous system as well as reduce body fat. It works by hindering the cholinergic system and boosting the amount of adrenaline in the body, which causes your body to react and stimulates the lipolysis process. This process helps to boost the oxidation of fatty acids in the mitochondria and encourages the burning of excess body fat that has been stored in areas such as the lower abdomen and hips.
The stimulant substance known as Bitter Orange (Citrus Aurantium, or Synephrine) helps extend the effects of caffeine, ampiberry and yohimbine, all of which cause the release of adrenaline and norepinephrine in Possessed.
COMPOSITION
Serving Size: 1 scoop (7.5g)
Servings Per Container: 40
Amount Per Serving

POSSESSED BLEND:

Beta Alanine, Creatine Monohydrate, Ascorbic Acid, Caffeine Anhydrous, Juniper Berry Extract, Bitter Orange Citrus Aurantium Peel Extract, Hordenine HCL, Dimethylethanolamine, Rauwolfia Vomitoria Extract (std. min. 90% alpha yohimbine)(rootbark), Huperzine Serrata Leaf Standardized Extract.

4709mg
Other Ingredients: Malic Acid, Natural & Artificial Flavor, Natural Color, Sucralose, Citric Acid, Silicon Dioxide.
DIRECTIONS OF USE
Dosage: 1 serving 15 minutes before training.
REVIEWS
There is no review
Atsiliepimas Atsiliepimas