SARMS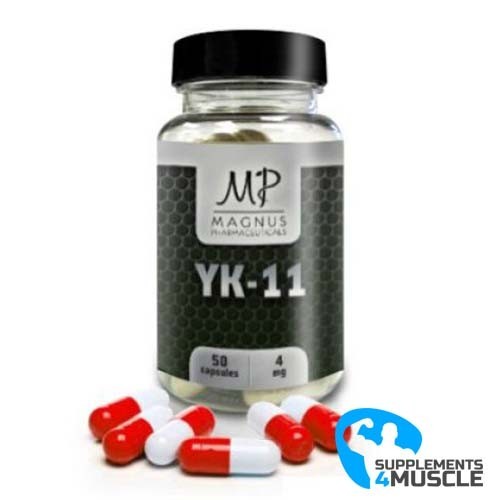 
DESCRIPTION
COMPOSITION
DIRECTIONS OF USE
REVIEWS
DESCRIPTION
Magnus YK-11
Magnus YK-11. SARMS or selective androgen receptor modulators are well-known for giving the same muscle growth results as anabolic steroids but without the negative side effects that comes with the latter. Japanese scientists are doing an experiment on a new SARM known as YK11 which is said to be the strongest amongst all, even more potent than classic steroids such as DHT. YK11 is believed to be a SARM and produce the effect of myostatin at the same time.
Magnus Pharmaceuticals offers online product originality check. You can confirm that you have a genuine Magnus Pharmaceuticals product here.
COMPOSITION
Serving size: 1 capsule
Serving per container: 50
Amount per serving
%DV
YK-11
(17, 20E)-17,20-((1-methoxyethylidene)bis-(oxy))-3-oxo-19-norpregna-4,20-diene-21-carboxylic acid methyl ester
4mg*
Other ingredients: Gelatin (capsules), Magnesium stearate.
DIRECTIONS OF USE
Suggested use: The most common doses of YK-11 range between 5-10mgs per day.