PROHORMONES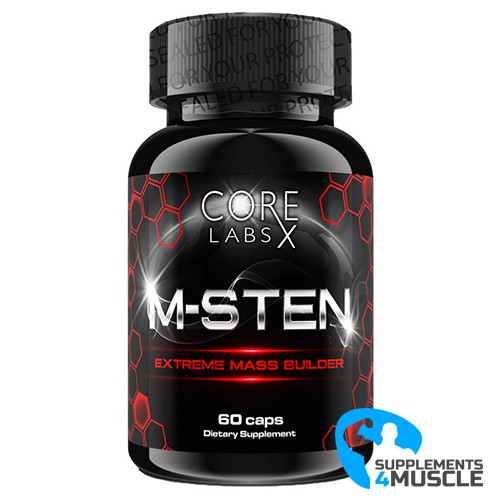 
Core Labs X M-Sten 60 caps
Increases Lean Muscle Mass
Improves Strength & Endurance
Does Not Convert To Estrogen
DESCRIPTION
COMPOSITION
DIRECTIONS OF USE
REVIEWS
DESCRIPTION
Core Labs X M-Sten 60 caps
Core Labs X M-Sten 60 caps is an anabolic-androgenic product based on 2,17-dimethyl-17b-hydroxy-5a-androst-1-en-3-one, a substance known as Methylstenbolone, M-Sten or Ultradol, which is a double methylated compound, structurally similar to 5α-dihydrotestosterone (DHT).

Core Labs X M-Sten is an extremely effective agent with high bioavailability, allowing to increase the amount of free testosterone and to intensify the activation of anabolic pathways, leading to a significant increase in strength, circumferences and development of full muscle mass in an extremely short time. The product allows you to achieve impressive results, but its use requires a certain knowledge of your body and the ability to minimize possible side effects during its adoption, hence is intended only for advanced people.
COMPOSITION
Serving Size: 1 Capsule
Servings per Container: 60
Amount Per Serving
NAC (N-Acetyl L-Cysteine)
350 mg
M-STEN (2,17

α-dimethyl-5

α-androsta-1-en-17

β-ol-3-one)

10 mg
Vitamin E (TPGS)
10 mg
DIRECTIONS OF USE
As a dietary supplement, take 1 capsule 1-2 times per day. Do not exceed 2 capsules in a 24 hour period and do not take for more than 6 weeks continuously without a 4 week break.