PROHORMONES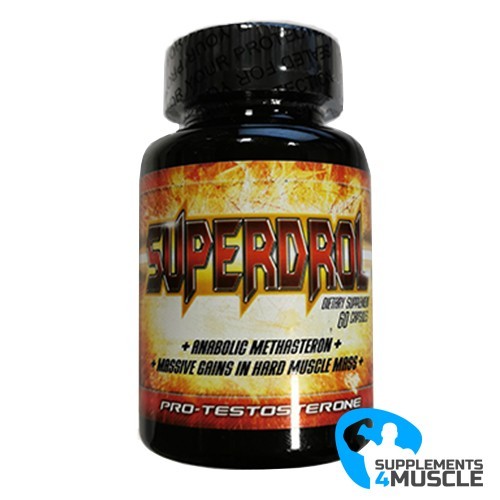 
DESCRIPTION
COMPOSITION
DIRECTIONS OF USE
REVIEWS
DESCRIPTION
Superdrol, also know as Methasteron is a very active form of a designer supplement with highly anabolic results. This product was designed to have it all, achieving only the best attributes with minimal side effects. You can expect to see dramatic and steady gains in strength measurable from one work out to thee next! The gains from Superdrol are very dry and lean, which means that you are going to make steady and strong gains without the excess water weight. Superdrol has a capacity for impressive and consistent gains in strength as with any compound, some people respond better than others. What this means for you is that you will need somewhere between 10 and 20mg of Superdrol per day, depending on your weight and training level. Using recommended dosages, the testers, on average, gained five pounds of muscle in under 3 weeks. You will also want to plan out your Post Cycle Therapy (PCT) and which product you will be taking to help keep your gains Clomed is unmatched in terms of estrogen control, and boosting of natural testosterone levels.
COMPOSITION
Serving Size: 1 Capsule
Servings Per Container: 60
| | |
| --- | --- |
| Amount Per Serving | |
| 2a 17a-dimethyl-5a-androst-3-one, 17b-ol | 10mg |
DIRECTIONS OF USE
As a dietary supplement, take 1-2 capsules daily.