SARMS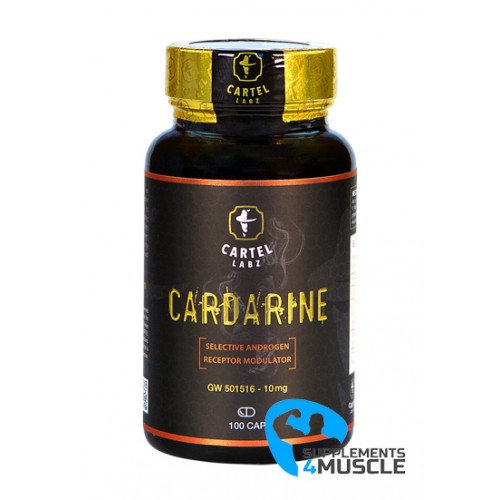 
Cartel Labz Cardarine GW-501516 100cap
Cartel Labz Cardarine GW-501516 100cap
Cardarine, otherwise known as GW-501516, is a remarkable substance that is famed for its ability to improve endurance. Through boosting regeneration, it is achievable to reach a more intensive level of performance and strength. This product is formed to upgrade the standard of muscle fibers, stamina and fat elimination.
DESCRIPTION
COMPOSITION
DIRECTIONS OF USE
REVIEWS
DESCRIPTION
Cartel Labz Cardarine GW 501516 100cap
Cardarine GW 501516 from Cartel Labz was engineered to address metabolic illnesses. It provides an increase in energy, optimal stamina, and hastens convalescence. This SARM is ideal for those who require an additional boost of energy. By stimulating your metabolism, Cardarine GW 501516 also supports in fat reduction.
Cardarine GW 501516 from Cartel Labz is an ideal SARM for those trying to cut off extra fat during their bodybuilding cycle. It can also be used by athletes wanting extra energy for their workouts for extended periods of time and improved performance. An added benefit is that the recovery time afterwards will be quicker.
Cartel Labz has created a top-notch product, offering a dosage of 10mg Cardarine per capsule or portion. An advantage to this product is it does not have to be administered via injection -- the user can take it orally. Buy Cardarine online for improved exercise performance and speedier outcomes!
Cardarine GW 501516, a 100cap SARM supplement, has a number of benefits, from boosting metabolism to improving performance. It helps the user to lose fat, have more energy, and have a shorter recovery time after exercise. Taking this product can be immensely advantageous.
Increases metabolism rate
Eliminates excess fat
Enhances energy and vigor
Enhances stamina for more strenuous training sessions
Ups the ante of performance
Gives muscles more definition
No steroid-linked/associated undesirable reactions
Can be taken as a pill
Legally permitted in all European nations.
COMPOSITION
Serving Size: 1 Capsule
Servings Per Container: 100
Amount Per Serving

Cardarine GW-501516

2-(4-((2-(4-( Trifluoromethyl) pheny)-5-methyl/- thiazol-4-YL) methytio)-2-methylphenoxy)acetic acid

10mg
Other ingredients: Organic Rice, Rice Flour, Gelatin (Bovine), Magnesium Stearate.
DIRECTIONS OF USE
Recommended dosage:
As a dietary supplement use 1 capsule 1 time daily. Higher doses consult with physician or specialist. NEVER exceed the recommended dosage.
WARNING:
For adults only, not recommended for persons under 18 years of age. Do not use this product if you have any health problems. Always consult a doctor before using the product. CARTEL LABZ, Inc. is not responsible for health problems caused by incorrect dosing. The sale of materials is intended only for laboratory and research purposes. KEEP OUT OF REACH OF CHILDREN.
REVIEWS
There is no review
Atsiliepimas Atsiliepimas