All products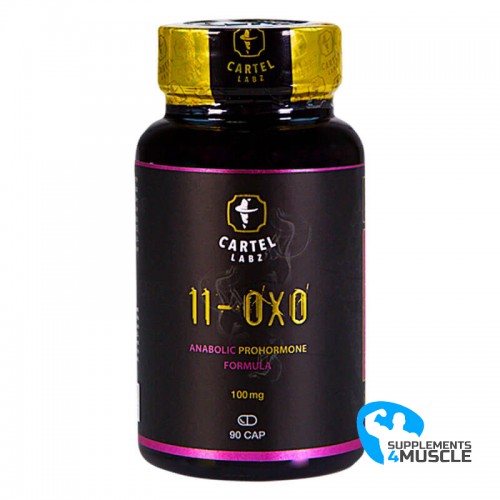 
DESCRIPTION
COMPOSITION
DIRECTIONS OF USE
REVIEWS
DESCRIPTION
11-OXO, a modern pro-hormone utilized by athletes, has gained notoriety due to its ability to block 11-beta-hydroxysteroid type 1 reductase, an enzyme that transforms cortisone into cortisol that has detrimental impacts on muscle. This compound is naturally produced in the adrenal glands and is converted into 11-ketotestosterone, a mild form of androgen.
COMPOSITION
Serving size: 1 capsule
Servings per container: 60
Amount Per Serving
%DV**

1-OXO

Androst-4-ene-3, 11, 17-trione

100 mg
Other ingredients: Organic Rice, Rice Flour, Gelatin (Bovine), Magnesium Stearate.

**Daily Value not established.
DIRECTIONS OF USE
Dosage: Take one capsule as part of a dietary supplement each day, but never exceed the recommended amount. If you wish to take a higher dose, talk to your doctor or a healthcare professional.
BEWARE:
This product is not meant for those under the age of 18. Do not use if you have any health conditions. It is necessary to seek medical advice prior to usage. CARTEL LABZ, Inc. disclaims accountability for health issues that arise from misusing the product. Materials purchased are meant to be used for research and laboratory purposes. Keep this item inaccessible to minors.
REVIEWS
There is no review
Atsiliepimas Atsiliepimas