All products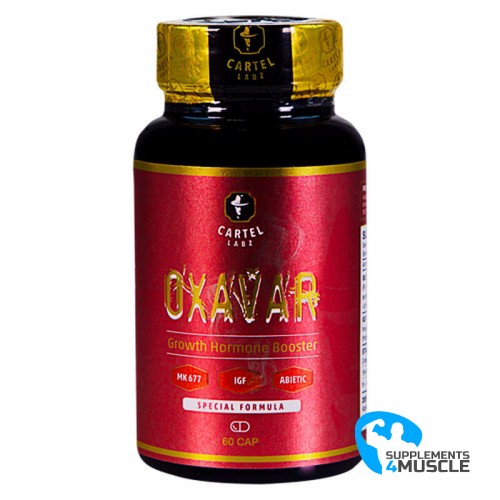 
DESCRIPTION
COMPOSITION
DIRECTIONS OF USE
REVIEWS
DESCRIPTION
Cartel Labz Oxavar is very specific multi-component pro-hormone. Its effect is comprehensively aimed at gaining muscle mass at the highest possible quality. The composition is an ideal combination of the highest possible elements for increasing the level of growth hormone. A clinical long-term test has shown that with 5 weeks of use and ideal training and dietary conditions, it is possible to increase the HGH level by up to 19%.
COMPOSITION
Serving size: 1 capsule
Servings per container: 60
Amount Per Serving
%DV**

IBUTAMOREN
(R)-1'- (2-methylalanyl-0-benzyl-D-​20 mg* seryl) -1-(methylsulfonyl)-1,2-dihydrospiro [indole-3,4'-piperidine]

20 mg

IGF

Insulin Growth Factor-1 (from NXP-GF)

33 mg

STANODROL BLEND:

3-beta-hydroxyetioallocholan-17-one

18–methylestr-4en-3-one-17b-ol

N – Acetyl Cysteine


200 mg

50 mg

100 mg

DEHYDROABIETIC ACID:



50 mg
Other ingredients: Organic Rice, Rice Flour, Gelatin (Bovine), Magnesium Stearate.

**Daily Value not established.
DIRECTIONS OF USE
Dosage:  As a dietary supplement use 1 capsule 1 time daily. Higher doses consult with physician or specialist. NEVER exceed the recommended dosage.
REVIEWS
There is no review
Atsiliepimas Atsiliepimas