PROHORMONES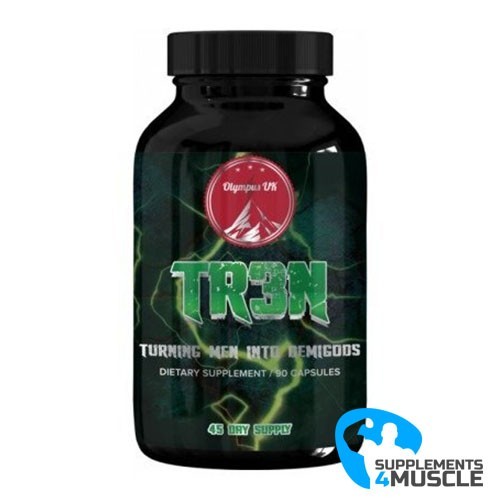 
Olympus Labs Tr3n
Extreme Strenght Gains
Extreme Size Gains
Fuller Muscles
Extreme Cutting
Reduction of Bodyfat
DESCRIPTION
COMPOSITION
DIRECTIONS OF USE
REVIEWS
DESCRIPTION
Olympus Labs Tr3n
Olympus Labs Tr3n is a hormone-based substance corresponding to ester-4,9,11-triene-3,17-dione, which is more generally known as Trendione, Trenavar, and occasionally trena-v. It is a precursor of trenbolone, an incredibly potent anabolic-androgenic steroid related to Nandrolone (19-nortestosterone).
Trenbolone has a similar chemical structure to testosterone. Its primary way of adding muscle mass is through raising the number of muscle fibers, instead of keeping extra water in the body. This is ideal for athletes and bodybuilders. It has a very strong muscle-building capability, with an anabolic score of 500, while testosterone is the benchmark with a rating of 100. That is why trenbolone is so sought after.
Muscle growth is largely due to its high sensitivity to the male hormones found in the body. This helps to stimulate the development of growth hormones, which naturally build up muscle size. Trenbolone also is able to further aid in fat loss. It does this by targeting the same receptors and also can prevent muscle loss.
The result of tren transporting water from the exterior of the muscle to the muscle cell will be an increase in the tension of the muscle. This will also make the veins more visible, as there will be less water between the veins and the skin.
Olympus Labs Tr3n is designed for the accomplished user who can make the most of the strength of estra-4,9,11-diet-3,17-dione, an anabolic-androgenic substance that belongs to prohormones. It can give you lean, cut muscle mass and help to eliminate redundant fat and stop the storage of excessive water in the body, contributing to a great, toned figure.
COMPOSITION
Serving Size: 1 Capsule
Servings Per Container: 90
| | |
| --- | --- |
| | Amount Per Serving |
| Estra-4, 9, 11-triene-3, 17-dione | 30mg |
DIRECTIONS OF USE
As an adult dietary supplement, take 1 capsule twice daily with meals. Do not exceed more than 3 capsules in a 24 hour period of time. Take TR3N for up to four weeks maximum.