All products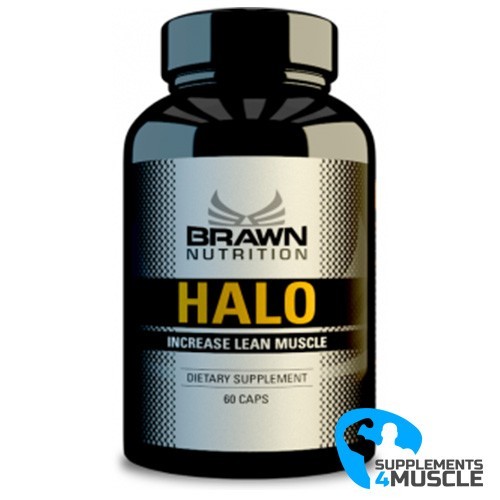 
DESCRIPTION
COMPOSITION
DIRECTIONS OF USE
REVIEWS
DESCRIPTION
Brawn Halo
Brawn Halo, also known as Halodrol, HD, H-drol, chlorodehydromethlandrostenediol, is a type of anabolic-androgenic steroid derived from testosterone. It has a relatively short half-life of about sixteen hours. Halodrol is a powerful steroid that offers an anabolic-androgenic ratio of around 74:28. This strength-building compound leads to dry, hard muscle mass and improved vascularization without causing fluid retention. It also prevents aromatization.
The effects of using this supplement are far more evident than with other anabolic-androgenic steroids. It is commonly used by bodybuilders and athletes prior to competitions, as well as by experienced fitness enthusiasts in combination with other preparations and during calorie reduction periods. There is no indication of any progesterone properties, making it a safe option which is why it is recommended for beginners, so as to get used to using this type of substance. Halodrol can increase muscle mass without putting on fat, reduces muscle fatigue, enhances recovery, and aids regeneration.
This product effectively boosts muscle stamina, particularly the abdominal muscles. If additional products are used alongside it in a cycle, it can provide even more substantial results. It can increase testosterone amounts, leading to more muscular growth and even size of the muscles. Halodrol also helps with more red blood cells being produced, accelerates oxygen flow around the body, and stops lactic acid from accumulating from high levels of physical activity.
Chlorodehydromethylandrostenediol can help in restoring glycogen to muscles following physical activity and deter catabolism. A dose as high as 75 mg is advised, but it is better for beginners to start with a lower amount such as 50 mg or even 25 mg per day. If you are combining Halodrol with other powerful compounds or during a cycle, it is advised to not exceed 25 mg per day with 50 mg being the upper limit. Experienced and advanced athletes are allowed to take up to 75 mg per day.
COMPOSITION
Serving size: 1 cap
Serving per container: 60
| | |
| --- | --- |
| INGREDIENTS |  per serving |
| 4-Chloro-17α-methyl-4-ene-3,17 diol | 25mg |
Other Ingredients: Rice flour, Gelatine (capsule)
DIRECTIONS OF USE
As a dietary supplement, take 2-4 caps per day, for 4-6 weeks
REVIEWS
There is no review
Atsiliepimas Atsiliepimas