Fat burners for beginners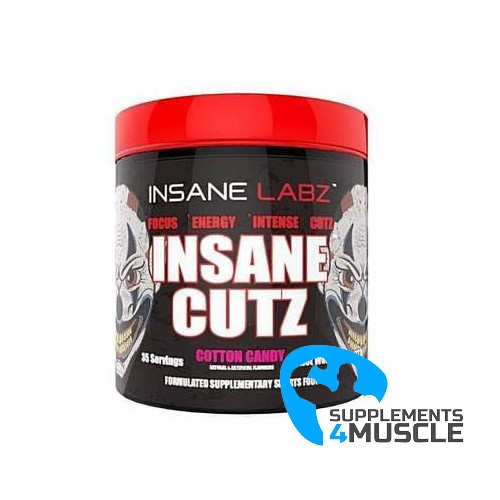 
Insane Labz Insane Cutz 126g
Get Shredded With New Insane Cutz Powder
Intense Fat-Loss
Laser-Like Focus
Extreme Energy
DESCRIPTION
COMPOSITION
DIRECTIONS OF USE
REVIEWS
DESCRIPTION
Insane Labz Insane Cutz 126g
Burn body fat quickly with Insane Cutz. This powerful thermogenic fat burner not only gets rid of excess fat but also helps you maintain energy levels. You don't have to worry about losing muscle during a fat burning phase - Insane Cutz works solely on fat cells! Unlike other fat burners, Insane Cutz is so effective that you only have to take one dose per day.
Insane Cutz surpasses the competition due to its top-notch components. Bioperine has been shown to promote weight loss and invigorate the metabolism. AMPiberry works together with the other components to make the most of their energy output and even out the whole effect.
Our Insane Cutz Capsule is an unbelievably powerful thermogenic formula. For those preferring something a bit lighter, our Insane Cutz Powder is a great option that still packs a punch while being great to enjoy in a drink. It has all of the necessary components needed to jumpstart your fat-burning in no time. People have been asking us for this product and now it's finally here at insanelabz.com! Get ready to take on fat-fighting and say hello to a slimmer physique.
The total amount of caffeine from all sources is 250mg.
COMPOSITION
Serving Size: 1 scoop (3.6 grams)
Servings Per Container: 35
 

Amount Per Serving

% DV

Insane Cutz Blend
Beta Alanine, Caffeine Anhydrous, Cocoteanol (Therobroma Cacao & Camellia Sinensis Extract), AMPiberry (Juniperus Communis)(berry), Caffeine Citrate, Bioperine (Black Pepper Extract)

1600mg

*
Other Ingredients: Magnesium Stearate, Brown Rice Flour, Dioxide, Gelatin, FD&C Red3, FD&C Red40, FD&C Yellow6, FD&C Blue1
DIRECTIONS OF USE
Recommended Dose: Use 1 scoop of fat-burner in the morning or before exercise. Do not exceed 1 scoop per day
REVIEWS
There is no review
Atsiliepimas Atsiliepimas