Xtreme PWO formulas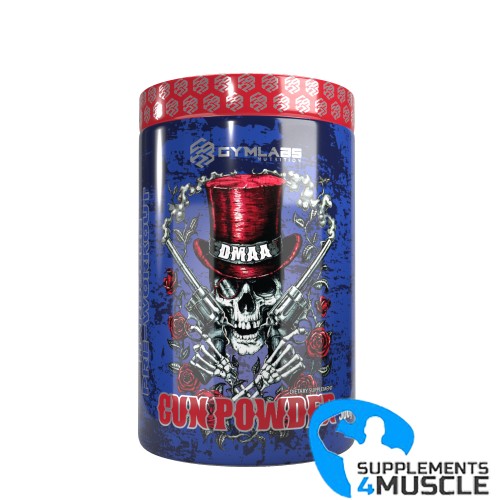 
DESCRIPTION
COMPOSITION
DIRECTIONS OF USE
REVIEWS
DESCRIPTION
GymLabs Nutrition GunPowder DMAA 360g
GunPowder DMAA is a highly-advanced pre-workout which works together to benefit the entire body. It heightens physical performance capabilities so users can reach their full potential. The specialized combinations of active substances support emotional functions, providing motivation and enhancing concentration. Additionally, it helps control neuronal pathways which leads to better efficiency for the nervous system as well as optimizing energy levels to ensure fitness activities can be completed without running out of energy.
COMPOSITION
Container size: 360g
Serving size: 12g (one scoop)
Servings per container: 30
per portion (12g)
Amount
%DV
Vitamin C (Ascorbic acids)
250mg
312.5%
Vitamin B3 (as Niacinamide)
90mg
450%
Vitamin B6 (as pyridoxine)
15mg
757.5%
Niacin
20mg
L-citrulline malate 2:1
3500mg
Beta-alanine
1500mg
Agmatine sulfate
1000mg
L-Taurine
1000mg
Arginine AAKG
1000mg
Beta Phenylethylamine
1000mg
N-Acetyl Tyrosine
500mg
Caffeine anhydrous
300mg
Eria Jarensis Extract
100mg
DMAA
90mg
Huperzine A 1%
100mcg
DMHA
70mg
GABA
20mg
Alpha Yohimbine
2.5mg
Yohimbine HCL
2.5mg
DIRECTIONS OF USE
Recommended use: mix 1 scoop with 200-250ml of water. Drink 1 serving size about 20 minutes before your workout.
REVIEWS
There is no review
Atsiliepimas Atsiliepimas