Xtreme fat burners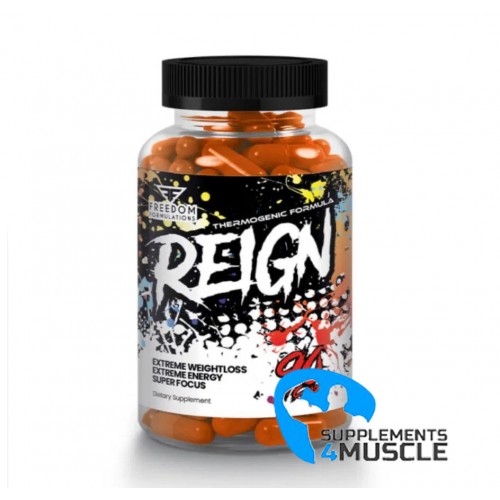 
DESCRIPTION
COMPOSITION
DIRECTIONS OF USE
REVIEWS
DESCRIPTION
Freedom Formulations Reign 90caps
Reign is a strong fat-burning agent that includes constituents to enhance mental alertness.
Freedom Formulations Reign Thermogenic is a cutting-edge fat burner that produces a thermogenic effect. Every component within this formula has documented effectiveness, making it certain that rapid results will be attained. Noopept was included to up the potency, as well as to enhance memory and emotion during challenging times of dieting.
Reign is a great option for individuals who don't mind powerful stimulants. It has a blend of powerful components that work to greatly speed up fat loss, while providing boosts of energy and concentration. DMHA and yohimbine have been added in high doses, and are particularly effective in reducing stubborn fat that accumulates around the abdomen, thighs, and buttocks.
A combination of properly chosen thermogenic and fat-burning ingredients and compounds with an energy-giving result can help raise your metabolism. The addition of the new component Oleoylethanolamide OEA efficiently prevents hunger and produces a feeling of fullness, meaning that you won't be left feeling famished.
COMPOSITION
Serving Size: 2 capsules
Servings Per Container: 45
Amount Per Serving
2capsules

Reign Thermo Proprietary Blend

Caffeine, L-Tyrosine, DMHA, Higenamine, Synephrine, L-Theanine Green Tea, 5 HTP, White Willow Bark, Oleoylethanolamide (OEA), Pro GBB, Paradoxine Grains of Paradise, Noopept, Cayenne, Bioperine, Yohimbine, Huperzine, B12

1033mg
Other ingredients: Gelatin, Silica, Rice Flour
DIRECTIONS OF USE
Dosage: 1-2 capsules in the morning, 1-2 capsules in the afternoon.
REVIEWS
There is no review
Atsiliepimas Atsiliepimas