FAT BURNERS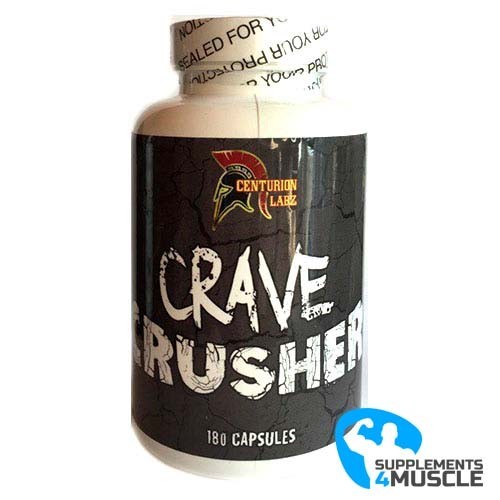 
DESCRIPTION
COMPOSITION
DIRECTIONS OF USE
REVIEWS
DESCRIPTION
Centurion Labz Crave Crusher
Centurion Labz's Crave Crusher was created with the intention of helping people to lose weight and decrease their urge to eat. Unlike other products, it doesn't use stimulants, which makes it a good choice for anyone who doesn't want to feel too stimulated. Crave Crusher boosts your thyroid activity, stifles appetite, and also enhances how well your body makes use of carbohydrates. Additionally, it leads to better emotional well-being and enhanced motivation when you follow a low carb diet and exercise.
Dandelion root extract is known to facilitate diuresis and diuresis, which encourages the elimination of fluids from the body. It is one ceCof the most powerful purifying herbs, aiding in conditions related to gallbladder, gallstones and all issues of the liver. Additionally, the dandelion stimulates kidney functioning, resulting in the excretion of toxins in urine.
Garcinia Cambogia has been found to block the production of fat stored in the body from carbohydrates and proteins. This, in turn, can help reduce the build-up of surplus fat in the body. It also acts to increase glycogen resources, leading to less hunger and food cravings, which can be a major downfall when trying to stick to a diet initiative. It has a catabolic effect on fats and an anti-catabolic effect on proteins, contributing to a more sculpted, toned physique.
5-HTP has an impact which is both calming and antidepressant in nature, as well as increasing the flow of blood to skeletal muscles and the skin.
Capsicum annuum is known to increase the size of muscles, minimize discomfort, prompt the creation of proteins involved in heat generation, help reduce fat accumulation, and burn it off.
A supplement, a-yohimbine, has been created for those who would like to quickly refine the shape of their body by getting rid of extra fat. This particular supplement is loaded with the most efficient ingredient for eliminating stubborn fat while also increasing libido, which is known as johimbe.
3,5-diiodo-L-Tyronine (T2) can boost metabolism, increase energy production throughout the body, and cause the faster breakdown of fatty acids. It has a faster metabolic rate than other hormones such as T3 or T4, up to 24 times faster!
COMPOSITION
Serving Size: 3
Servings Per Container: 60
| | |
| --- | --- |
| Amount Per Serving | %DV |
| Dandelion root extract | 500mg |
| Garcinia Cambogia | 500mg |
| 5-HTP | 300mg |
| Capsicum Annuum | 150mg |
| Vitamin C | 100mg |
| Matcha tea extract | 100mg |
| Vitamin D | 2500IU |
| Yohimbe extract   | 2mg |
| B12 | 200mcg |
| 3,5-Diiodo L-Thyronine | 100mcg |
DIRECTIONS OF USE
Directions: Take all 3 capsules with 8 ounces of water on an empty stomach upon waking.CRAVE CHRUSHER is stimulant free and works as a stand alone product.
REVIEWS
There is no review
Atsiliepimas Atsiliepimas