Xtreme PWO formulas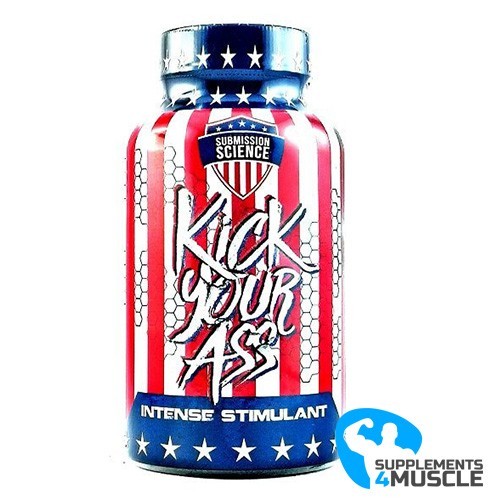 
DESCRIPTION
COMPOSITION
DIRECTIONS OF USE
REVIEWS
DESCRIPTION
Submission Science Kick Your Ass is a combination of strong stimulant geranium with caffeine citrate

Acting in a synergistic way, the product shows increased activity, stronger than DMAA alone!

The new formulation of the product was composed using only the most effective substance, taking into account the exceptionally effective dose. Kick Your Ass effectively contributes to the powerful arousal, increases concentration and guarantees high motivation to act while inducing the severity of the thermogenesis effect.

Researchers from Submission Science in cooperation with athletes have created an extremely effective preparation that allows to obtain maximum effects. The product is ideally suited to being used before the mental effort, as an addition to your favorite pre-workout supplement, and also works greatly as an incinerator causing the loss of unnecessary fat tissue and suppressing appetite.

Whenever you need to increase your alertness and need a high dose of stimulation, reach for Kick Your Ass and you will not be disappointed! Geranium acts on the nervous system by norepinephrine reuptake, which increases its concentration. When using the product, you will quickly feel its effect in the form of increased mood, intense energy and a high level of concentration.
COMPOSITION
Serving Size: 1 capsule
Serving Per Container: 100 servings
| | |
| --- | --- |
| Amount Per Capsules | |
| 1,3 Dimethylamylamine Hcl | 50mg |
| Caffeine Citrate | 50mg |
DIRECTIONS OF USE
Use 1 capsule whenever you need to get an energetic kick. Kick your ass has universal action. It helps to add energy, raises the level of focus and helps reduce fat mass. The standard dosage is 1 capsule in the morning in the middle of the package and the second capsule 8 hours later. Do not exceed 4 capsules per a day.
REVIEWS
There is no review
Atsiliepimas Atsiliepimas