Xtreme PWO formulas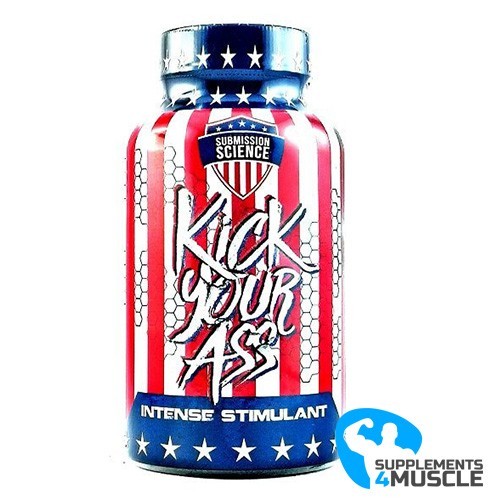 
DESCRIPTION
COMPOSITION
DIRECTIONS OF USE
REVIEWS
DESCRIPTION
Submission Science Kick Your Ass is a blend of robust caffeinated geranium and caffeine citrate.
The product exhibits a heightened effect when working together with other elements, greater than what DMAA by itself can achieve!
The new product was created with the best possible material in an especially efficient dosage. Kick Your Ass will significantly enhance excitement, increase focus, and ensure a strong motivation to take action while at the same time escalating a thermogenic response.
Submission Science researchers, in tandem with athletes, invented a highly-efficient preparation designed to deliver on its promise. This particular product works especially well before undertaking a mental challenge, and it can be stacked with your choice of pre-workout supplements. Moreover, it is an effective fat-burner and hunger suppressant.
If you require heightened stimulation and alertness, be sure to try Kick Your Ass! Geranium works on your nerves by increasing the levels of norepinephrine, and can be fast-acting. Consumers of the product report a general boost in their mood, energy, and focus.
COMPOSITION
Serving Size: 1 capsule
Serving Per Container: 100 servings
| | |
| --- | --- |
| Amount Per Capsules | |
| 1,3 Dimethylamylamine Hcl | 50mg |
| Caffeine Citrate | 50mg |
DIRECTIONS OF USE
Use 1 capsule whenever you need to get an energetic kick. Kick your ass has universal action. It helps to add energy, raises the level of focus and helps reduce fat mass. The standard dosage is 1 capsule in the morning in the middle of the package and the second capsule 8 hours later. Do not exceed 4 capsules per a day.
REVIEWS
There is no review
Atsiliepimas Atsiliepimas