FAT BURNERS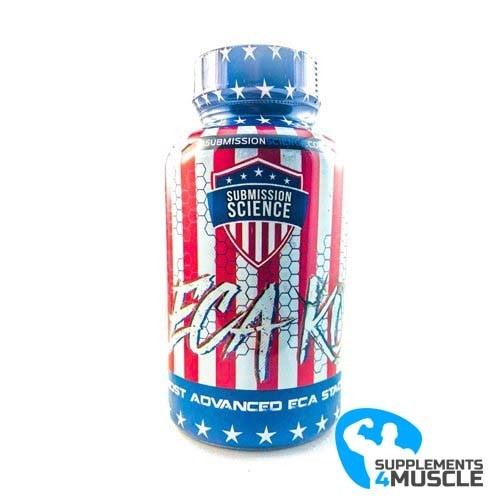 
DESCRIPTION
COMPOSITION
DIRECTIONS OF USE
REVIEWS
DESCRIPTION
Submission Science ECA KO
Looking for an extra potent fat burner? Order Submission Science ECA KO now and experience vein-popping pumps and a shredded look to be in the best shape of your life. With a combination of selected and natural Ingredients, Submission Science ECA KO is your ideal weight loss partner. Let your burn use body fat instead of carbs for energy so you can easily reduce calorie intake and lose belly fat fast. 
Reduce your emotional cravings and explore the best of the boost of energy, with no crash. Experience an increase in energy throughout the day and kickstart your metabolism to achieve the body you want. Avoid snacking between meals, overeating, emotional eating, and unhealthy sugary cravings for optimal results. Experience visible changes in your overall appearance, mood, cholesterol, sense of well-being, and triglyceride levels.
The list of ingredients includes Ephedrine, Caffeine Citrate, Aspirin, Synephrine, Higenamine, Yohimbine Hcl, and Bioperine.
Why Buy Submission Science ECA KO?
Converts body fat to energy sources
Blocks the conversion of indigested carbohydrates to fat
Promotes fatty acid mobilization
Improves athletic performance and heart health
Improves muscle mass and definition
Helps you get rid of stubborn abdominal and visceral fat
Provides you with a long-lasting extreme energy boost
Suppresses appetite
Boosts metabolism
Submission Science ECA KO has a unique ability to cut down on the count of fat that your body can absorb from the diet. By doing this, it helps you take in fewer calories and make you feel fuller so you consume fewer calories. In other words, Submission Science ECA KO helps with weight loss without putting you at any risk of side effects. This completely safe and easy-to-use fat burner also slows down the breakdown of carbs to help you get rid of stubborn abdominal and visceral fat. Take your weight loss journey to a completely different level by choosing Submission Science ECA KO. The differences will surely delight you, order Submission Science ECA KO now.
COMPOSITION
Serving Size: 1 capsule
Serving Per Container: 60 servings
Amount Per Serving
% DV
ECA Blend:
Ephedrine
30mg
Caffeine Citrate
200mg
Aspirin
150mg

KO Blend:
Synphrine
Higenamine
Yohimbine Hcl
Bioperine

120mg
DIRECTIONS OF USE
Dosage: 1 capsule in the morning and 1 capsule 6h later. If necessary, use 1 capsule for exer - cise before exercise, education or under increased alertness.
REVIEWS
There is no review
Atsiliepimas Atsiliepimas