Xtreme fat burners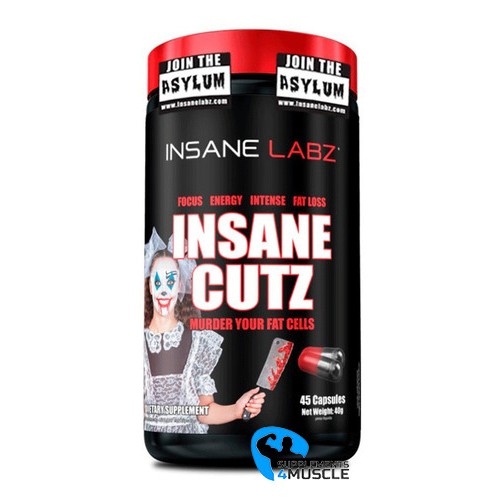 
Insane Labz Insane Cutz 45 caps
Murder every workout
Extreme Energy
Laser-Like Focus
Intense Fat-Loss
DESCRIPTION
COMPOSITION
DIRECTIONS OF USE
REVIEWS
DESCRIPTION
Insane Labz Insane Cutz 45caps
Obtain a Lean and Cut Look with Insane Cutz
Consume Insane Cutz to burn body fat and bolster your energy simultaneously! This high stimulant thermogenic fat burner has been specially constructed to only eliminate fat cells while preserving your muscle. Worry no more because only one serving of this strong fat burner is required daily, compared to other products that may require much more.
 Insane Cutz stands out from the rest due to its top-notch ingredients. Cocoteanol kicks things into gear by stimulating the heart and nervous system and widening the blood vessels, as well as serving as a diuretic. Finally, AMPiberry ties the ingredients together, unlocking the ultimate potential energy.
Insane Cutz is the most potent fat burner that available to purchase. People are sometimes skeptical of fat burners because they are associated with being too expensive and not up to par. However, Insane Cutz breaks that conception; its potency allows you to get the results you need taking only one dose daily.
Experience the power of Insane Cutz and get that extra bit of fat cutting intensity you need from Asylum's hard-hitting fat burner. It contains a powerful combination of Dandelion Root and Bioperine to help you shed unwanted fat and will give you the energy you need for extreme workouts-- all in just a single dose.
COMPOSITION
Serving Size: 1 capsule
Servings Per Container: 45
 

Amount Per Serving

% DV

Insane Cutz Blend
Caffeine anhydrous, Dandelion root extract, AMPPiberry (juniperus Communis (berry)), OxyGold, (Fulvic Acid), Rauwolfia

Vomitoria Extract (std. min 90% Aplha yohimbine)(root bark), Black Pepper extract (fruit)(Bioperine) Yielding 95% Piperine

666mg

*
Other Ingredients: Magnesium Stearate, Brown Rice Flour, Dioxide, Gelatin, FD&C Red3, FD&C Red40, FD&C Yellow6, FD&C Blue1
DIRECTIONS OF USE
Direction of Use: Take 1 capsule with meal. NEVER consume more than 1 capsule in a 24 hour period.
REVIEWS
There is no review
Atsiliepimas Atsiliepimas