Xtreme fat burners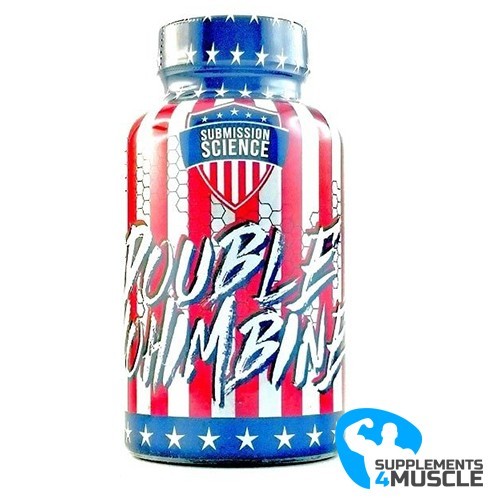 
DESCRIPTION
COMPOSITION
DIRECTIONS OF USE
REVIEWS
DESCRIPTION
Submission Science Double Yohimbine
Submission Science Double Yohimbine is the solution to all of your fitness, bodybuilding, and overall wellness problems. Utilize the power of Double Yohimbine Submission Science which will increase your athletic and gym performance quickly. Control your sets and reps and anything else. Whether it's increasing your exercise achievement or impressing someone special with your formidable inner strength, Submission Science Double Yohimbine can get the job done. Forget about weight reduction and erectile dysfunction supplements that promise everything but never live up to the hype!
Submission Science Double Yohimbine is a capsule dietary supplement containing two different forms of yohimbine that when combined churns out a more profound fat burning effect when compared to other options. Apart from the yohimbine hcl, 11-hydroxy yohimbine - which is used in the top products of the US - has also been included in this product.
Yohimbine HCL is beneficial in combating fat that is tricky to get rid of, commonly located in the upper abdomen/ chest area in males and the buttocks, hips, and legs region in females. Using Yohimbine HCL will make fat-burning easier, especially in areas where the fat may be particularly challenging to shed.
Yohimbine HCL has the ability to get rid of α2-type receptors which usually limit fat-burning capacities. This allows for an easier slimming process and help for sculpting those hard to reach places on the body. It's important to be aware that the effects of yohimbine eliminates insulin. Therefore, it is not recommended to take yohimbine while eating a meal including carbs. It would be most advantageous to take yohimbine while having an empty stomach or prior to physical activity.
Yohimbine HCL is typically used as an aphrodisiac. It works by stimulating the nerves in the spine that control erections and ejaculation, leading to an increased level of blood flow to the genital areas and creating an erection. Additionally, many people report feeling happier after taking it, as well as an increased libido and heightened sensitivity in the skin, increasing sexual pleasure.
Research has proven that 11-hydroxy Yohimbine is 56% more effective than Yohimbine hydrochloride, with even higher levels of alpha-2 adrenergic receptor binding capacity reaching up to 10 times the amount. Furthermore, 11-hydroxy Yohimbine lasts up to 8-11 hours compared to the 2-hour life span of Yohimbine hydrochloride, providing more superior effects over the latter.
Have you ever asked yourself what makes Yohimbine the premier and unparalleled preference of everybody in the realms of sports, bodybuilding, and fitness? Submission Science Double Yohimbine can rapidly rev up your energy levels, muscle mass, strength, and libido. This potent dietary supplement is on hand to utilize and is extremely secure, aiding you to get rid of excess body fat. It is enriched with high-level components in formidable dosages and expedites your bodybuilding and weight control objectives as never before. It is excellent for both males and females and can help you burn more calories, increase thermogenesis, nurture slim body mass, increase metabolism, and oxidize fatty acids. It is exactly the dietary supplement you want if you truly want to make a big difference.
Purchase Submission Science Double Yohimbine and start feeling the positive effects quickly. Strengthen yourself with more energy, strength, and perseverance to exceed all your physical targets. Submission Science Double Yohimbine doesn't just allow you to fulfill your physical potential, it encourages you to surpass it by achieving goals you never thought possible. Buy Submission Science Double Yohimbine now!
COMPOSITION
Serving Size: 1 capsule
Servings Per Container: 100 servings
| | |
| --- | --- |
| Amount Per Capsules | %DV |
| Yohimbine HCL | 5mg |
| 11-Hydroxy Yohimbine | 5mg |
DIRECTIONS OF USE
Suggested use: Take 1 capsule with 250ml cold water in the morning on an empty stomach. Take another portion nor earlier than 6 hours later on an empty stomach (or away from carbohydrates)
REVIEWS
There is no review
Atsiliepimas Atsiliepimas