Brain boosters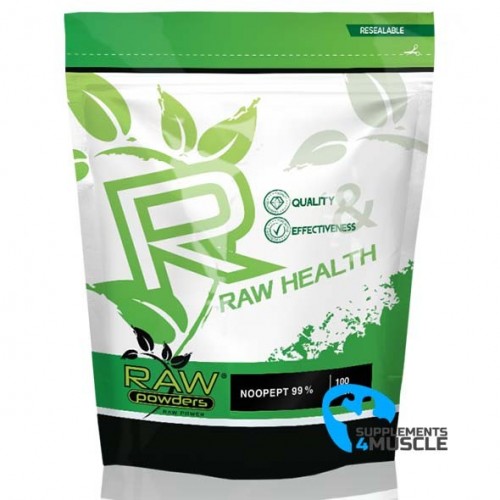 
RAW Powders Noopept 99%
Increased BDNF and NGF
Improved memory retention and retrieval
Reduced anxiety, fatigue and irritability
Improved mood, sleep and wakefulness
DESCRIPTION
COMPOSITION
DIRECTIONS OF USE
REVIEWS
DESCRIPTION
RAW Powders Noopept 99%
RAW Powders Noopept 99% is one of the most popular nootropics on the market. The benefits of Noopept appear fast – the maximum concentration of the substance in the body can be reached within 15-20 minutes after taking it. This is why it is advisable to take Noopept right before mentally demanding tasks – exam, presentation, or any other important event.
BENEFITS FOR BRAIN PERFORMANCE
The key benefit of Noopept is that it may greatly improve one's cognitive performance: increase ability to learn and process information, improve memory consolidation and retrieval. This benefit is extremely important for students as they encounter enormous amount of information that needs to be quickly processed, memorized and used in their daily lives. Other positive effects of Noopept include increased focus and improved vision.
BENEFITS  FOR MENTAL HEALTH
Noopept also has a positive effect on mood and may work as a mood enhancer. It may also help people who often deal with anxiety and depression.
COMPOSITION
Serving size: 1 tablet
Servings per container: 100
| | | |
| --- | --- | --- |
| Amount per Serving | | %DV |
| N-phenylacetyl-L-prolyglycine ethyl ester | 30mg | * |
Other Ingredients: Microcrystalline Cellulose, Dicalcium Phosphate, Croscarmellose sodium, Magnesium stearate, Silicon dioxide.
DIRECTIONS OF USE
The typical Noopept dosage is 15-30 mg (1/2-1 tablet) 1-3 times daily. Do not consume Noopept in the evenings as it may interfere with sleep.
REVIEWS
There is no review
Atsiliepimas Atsiliepimas