Brain boosters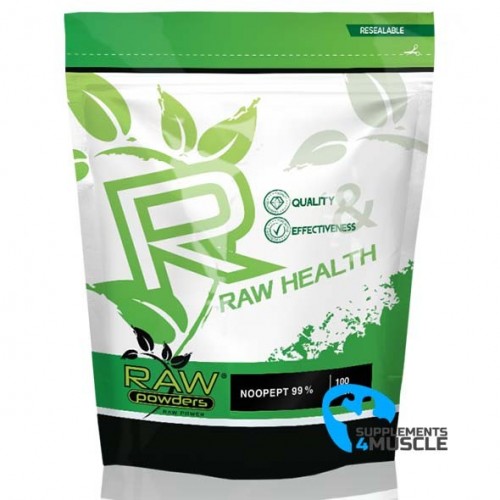 
RAW Powders Noopept 99%
Increased BDNF and NGF
Improved memory retention and retrieval
Reduced anxiety, fatigue and irritability
Improved mood, sleep and wakefulness
DESCRIPTION
COMPOSITION
DIRECTIONS OF USE
REVIEWS
DESCRIPTION
RAW Powders Noopept 99%
Noopept 99%, offered by RAW Powders, is a well-known nootropic. The effects of the product are rapid; its concentration will peak in the body within a quarter of an hour of ingesting it, making it ideal to take just before any type of mentally demanding situation, such as an examination or a presentation.
BENEFITS FOR BRAIN PERFORMANCE
The major advantage of taking Noopept is that it can effectively enhance an individual's mental ability: it can boost one's aptitude for learning and understanding concepts, enhace memory consolidation and recall. This is particularly useful for learners whorequire quick comprehension and retainingoflarge quantities of knowledge that can be applied to their studies. Other possible benefits of Noopept include increased focus and heightened vision.
BENEFITS  FOR MENTAL HEALTH
Noopept may act as a mood boost and is effective in reducing stress and alleviating depression in those who typically suffer from such conditions.
COMPOSITION
Serving size: 1 tablet
Servings per container: 100
| | | |
| --- | --- | --- |
| Amount per Serving | | %DV |
| N-phenylacetyl-L-prolyglycine ethyl ester | 30mg | * |
Other Ingredients: Microcrystalline Cellulose, Dicalcium Phosphate, Croscarmellose sodium, Magnesium stearate, Silicon dioxide.
DIRECTIONS OF USE
The typical Noopept dosage is 15-30 mg (1/2-1 tablet) 1-3 times daily. Do not consume Noopept in the evenings as it may interfere with sleep.
REVIEWS
There is no review
Atsiliepimas Atsiliepimas