Brain boosters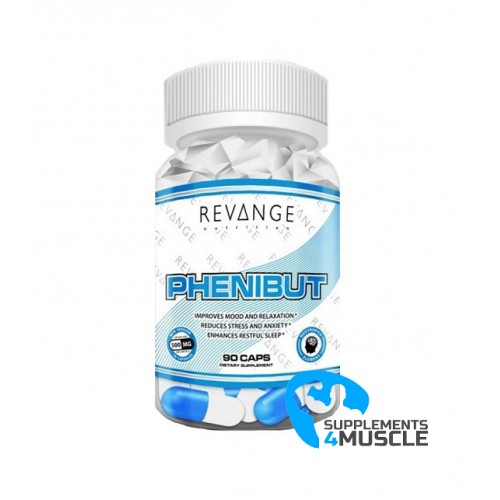 
Revange Nutrition Phenibut 90 caps
Enchances Restful Sleep
Reduces Stress And Anxiety
Improves Mood And Relaxation
DESCRIPTION
COMPOSITION
DIRECTIONS OF USE
REVIEWS
DESCRIPTION
Revange Nutrition Phenibut 90caps
Revange Nutrition Phenibut is a variation of the neurotransmitter GABA that includes an extra phenyl group molecule. This subtle alteration makes it easier for the supplement to pass through the blood-brain barrier, unlike the ineffectiveness of natural GABA. The normal form of this neurotransmitter is unable to pass through the blood-brain barrier.
GABA must be produced within the brain in order to be effective there. Once it makes it to the central nervous system, it attaches to GABA receptor sites and causes an elevated stimulation of neuron activity. This neurotransmitter has an especially critical use for individuals struggling with fear, worry and extreme stress, as it is thought of as the major inhibitory neurotransmitter in the human body. It works as a chemical agent that can shut down the mind when it is functioning too fast or overstimulated. From a chemical standpoint, when the brain is running high, multiple neurons ignite in unison. And in the event of an extreme level of stress, the neurons may be unable to quiet down.
GABA works to reduce over-activity and lessen the signs of worry and stress. People who have tried Phenibut say it makes them more relaxed and improves their overall health. Some say it helps them stay calmer in the evening and even have lucid dreams. People take Phenibut as a stress reliever, rather than alcohol, which can be damaging to the body, because some of the effects of each have something in common.
The use of this nootropic brings many gains, like enhanced memory, learning, focus and decision-making. Phenibut is also employed medically to correct diverse bodily problems. In Russia and other European nations, Phenibut is typically prescribed by doctors for sleep difficulties, insomnia, and various anxieties. If taken according to the guidelines, it is usually believed to be safe. It has been established that Phenibut heightens the amount of dopamine in the brain leading to enhanced disposition and heightened libido.
The findings of this research suggest that Phenibut hugely improves brain performance and adjusts metabolism in brain cells along with regulating blood circulation inside the central nervous system. It is suitable for those who are studying, working hard, feeling stress and anxiety, or cannot adapt to quick-paced life. Taking Phenibut will guarantee a balanced mental state with nohazardous influences on psychomotor activities.
COMPOSITION
Serving Size: 1 Capsule
Servings Per Container: 90
| | |
| --- | --- |
| Amount Per Serving | |
| Phenibut (b-phenyl-y-aminobutyric acid) | 500mg |
Other Ingredients: Magnesium Stearate, Silicon Dioxide.
DIRECTIONS OF USE
Dosage: 1-2 capsules 2-4 times per day
REVIEWS
There is no review
Atsiliepimas Atsiliepimas