FAT BURNERS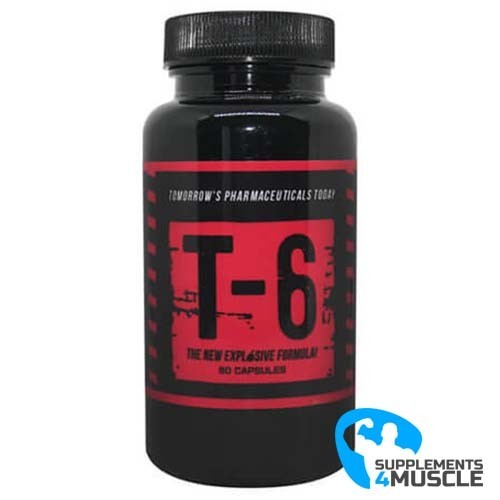 
Zion Labs T-6
Appetite suppressant
Perfect for your weightloss
Brutal muscle definition, power, strength and energy
DESCRIPTION
COMPOSITION
DIRECTIONS OF USE
REVIEWS
DESCRIPTION
Zion Labs T-6
Zion Labs T-6 is designed to increase your physical energy, control your appetite and maximize your weight loss. If weight is to be reduced and energy increased at the same time, T6 Fatburner is to be added to the diet strategy. The result: rapid body fat loss and fast weight loss.
       T6 Fatburner T6 Labs Zion ECA Stack Studies:
Scientists were able to prove that the ingredients in the ECA Stack are not only great in fat loss when taken alone. Exactly the combination of these three active substances led to a super-potentiated effect. All three active ingredients (ephedrine / ephedra, caffeine and acetylsalicylic acid) benefited from each other, so that in the end the most effective and strongest fat burner of all time could emerge. Of course, this includes the T6 Fatburner.
T6 Fatburner T6 Labs Zion ECA Stack with 1.3 DMAA
DMAA as an additional ingredient gives the T6 Fatburner the enormous energy-enhancing and mood-enhancing property. Perfect for weight loss. Also gives you power and energy! Increased heart rate and increased metabolism increase your calorie consumption enormously.
       T6 Fatburner T6 Labs Zion ECA Stack with ephedrine / ephedra:
The ephedra extract (ephedrine) in the T6 Fatburner enhances your metabolism and allows you to burn fat more efficiently and much faster than usual. Caffeine boosts your energy as a further stimulant. This will allow you to do a much better job on your next workout. So you also burn fat and calories. Furthermore,  ephedra acts as an appetite suppressant. The combination of these ingredients stimulants in the T6 Fatburner T6 Labs Zion ECA Stack is a proven weight loss compound.
COMPOSITION
| | |
| --- | --- |
| | 1 capsule |
| Ephedrine | 30mg |
| Caffeine | 250mg |
| Aspirin | 150mg |
| 1.3DMAA | 50mg |
DIRECTIONS OF USE
Directions for use:Take 1-2 capsules 40 mins before exercise.