Xtreme PWO formulas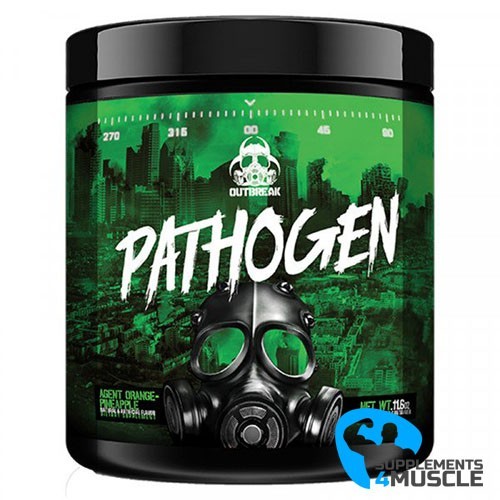 
DESCRIPTION
COMPOSITION
DIRECTIONS OF USE
REVIEWS
DESCRIPTION
Outbreak Pathogen
Outbreak Pathogen is an extraordinary pre-workout booster to any energy supplement you have ever tried. If you think your existing energy supplement is powerful, Pathogen will blow you away like an atomic blast. Included are stimulants that are guaranteed to give you the energy you need and compounds to enhance your muscle pumping. With Pathogen, your physical state is taken to its maximal level, allowing you to annihilate any workout and come out on top in the post-apocalyptic era.
Pathogen is loaded with energy from 350mg of caffeine, 100mg of Theobromine, and an additional 100mg of Juglans Regia. This stimulant mixture is amplified by a flavorless Dynamine, which science says increases vigor, durability, and the potency of other stimulants in the mix. To give you an even sharper focus, 500mg of choline bitartrate is included, an activator of the nervous system that will sharpen your mental clarity so you can fully commit to whatever task you need to do.
Signs of increased muscle swelling after taking just one dose of Pathogen are attributable to the mixture of 6g of Citrulline Malate, 3.2g of Beta Alanine, and 200mg of L-Norvaline, which can cause explosive muscle growth.
Dr. Don heard reports that Outbreak soldiers needed more assistance in order to make it through and ultimately battle The Dawn. In response to this, he went back to his laboratory and intentionally isolated himself.
After seven days, he was equipped with Pathogen™. It surpassed the traditional pre-workout's potential and annihilated the limitations for good.
COMPOSITION
Serving Size: 1 Scoop (12g)
Servings Per Container: 28
| | |
| --- | --- |
| | Amount Per Serving |
| L-Citrulline Malate 2:1 | 6000mg |
| Beta-Alanine | 3200mg |
| Choline Bitartrate | 500mg |
| Caffeine Anhydrous | 350mg |
| L-Norvaline | 200mg |
| Methyliberine (as 40% Dynamine™ Tasteless [yielding 50mg]) | 125mg |
| Juglans Regia | 100mg |
| Theobromine | 100mg |
DIRECTIONS OF USE
Take 1 Scoop of PATHOGEN™ mixed with 250ml (8oz) of cold water 20 minutes prior to intensive exercise.
REVIEWS
There is no review
Atsiliepimas Atsiliepimas