TESTOSTERONE BOOSTERS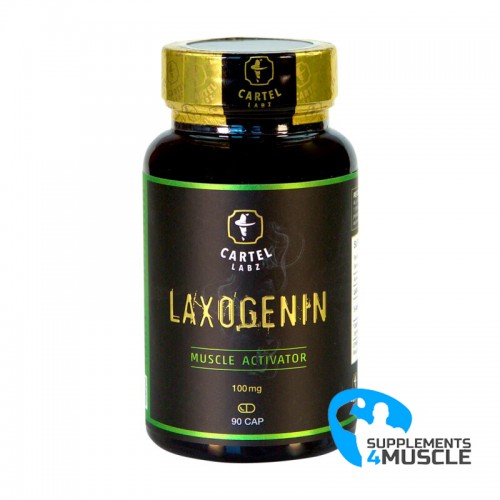 
Cartel Labz Laxogenin 90cap
Laxogenin is a powerful substance and is not comparable to other muscle building supplements, mainly because it is more powerful.
DESCRIPTION
COMPOSITION
DIRECTIONS OF USE
REVIEWS
DESCRIPTION
Cartel Labz Laxogenin 90cap
Laxogenin is a member of the brassinosteroids family, which are plant hormones that strongly resemble ecdysteroids and steroids found in animals.
Brassinosteroids are the culprits behind governing genes and development in plants, which makes laxogenin known as the "plant steroid".
It is important to not mix up Laxogenin with a prohormone, as it has a different mode of action and does not have any reported side effects. It is known to be beneficial among many users, but there are not any studies on humans to back it up. Laxogenin is stronger than many other muscle building supplements and can lead to positive changes in body composition. Below is a summary of the possible advantages and what you can anticipate when taking it:
Faster construction of proteins,
Greater development of lean muscle mass,
Quicker recuperation,
Greater power and stamina,
Amplified physical activity results.
It is essential to figure out how much Laxogenin would be optimal for you to take if you think it is suitable for you. The majority of people who use the product take between 100 and 200 mg a day.
It has been reported that 200mg per day is the most productive for increasing bulk and intensity, so beginning with that amount is advised.
You don't have to begin with a 100mg daily dosage and gradually increase it up to 200mg per day - it's optional. The majority of people cycle Laxogenin over 6 to 12 weeks, but in order to experience the best effects and results, it is recommended to cycle for 10 to 12 weeks. Once you have completed your cycle, be sure to take a 4 week break before starting another. This is to prevent your body from adjusting to the supplement. Don't be alarmed if it takes a couple of days to notice any effects - that's typical. It takes up to two weeks for Laxogenin to fully kick in.
COMPOSITION
Serving Size: 1 Capsule
Servings Per Container: 90
| | |
| --- | --- |
| Amount Per Serving | |
| LAXOGENINE | 100mg |
Other ingredients: Organic Rice, Rice Flour, Gelatin (Bovine), Magnesium Stearate.
DIRECTIONS OF USE
Dosage: 1 capsule 1 time daily. Never exceed the recommended dosage.
REVIEWS
There is no review
Atsiliepimas Atsiliepimas