SARMS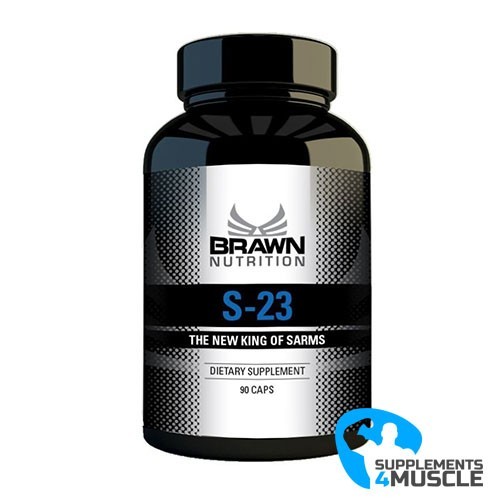 
DESCRIPTION
COMPOSITION
DIRECTIONS OF USE
REVIEWS
DESCRIPTION
Brawn S-23
Brawn S-23 is the most powerful sarm on the market and is an orally consumed non-steroids SARM with a very high attachment to androgen receptors which makes it more powerful than other well known SARMS like ostarine (mk-2866) and Andarine (S-4). Studies have revealed that S23 increases muscle bulk, reduces fat without the secondary effects commonly experienced while taking regular anabolic drugs. A dosage of 15mg per 80kg of body weight has been demonstrated to increase bone mineral density and encourage fat burning and muscle growth.
S-23 is a very versatile supplement that can be utilized for either bulking or cutting. It is an effective way to combine with other SARMs/Prohormones for the purpose of building muscle. It can significantly increase strength and endurance, providing a harder, more toned muscle mass and enhanced vascularity. Moreover, S23 can effectively battle catabolism throughout cutting periods and enhance fat oxidation.
It has been demonstrated that S23 shrinks the prostate, in contrast to the widely known disadvantageous consequences of anabolic steroids which are to enlarge the prostate. People who use S23 report experiencing similar dryness, hardening, and potency to that obtained from masteron, winstrol or provirone but do not experience side effects like prostate enlargement and hair loss. Considering this, it is easy to fathom why many fitness and bodybuilding lovers use S23 to get ready for competitions and photoshoots.
S23 is chiefly not suitable for people under 21 years old and it is critical for superior athletes to obey proper PCT guidelines when using this SARMs since it strongly hinders testosterone synthesis. In conclusion, people aiming to burn fat, improve definition and hardness of their muscles with a caloric deficit should think about S23 due to its capability to protect muscle mass against catabolism during a diet.
COMPOSITION
Serving size: 1 cap
Serving per container: 90
| | |
| --- | --- |
| INGREDIENTS | per serving |
| (2s)-n-(4-cyano-3-trifluoromethylphenyl)-3-(3-fluoro-4-chlorophenoxy)-2-hydroxy-2-methyl-propanamide  | 10mg |
Other ingredients: Magnesium stearat, Microcrystalline cellulose
DIRECTIONS OF USE
Take 2-3 capsules with water daily, divided into single capsule dose, starting in the morning. Do not exceed the recommended dosage in any 24 hours period. Limit S-23 cycles to 8-10 weeks followed by a 2-3 month rest & post cycle period
REVIEWS
There is no review
Atsiliepimas Atsiliepimas